Hire Michele to Speak at Your Next Event
The cliché is, for the most part, true: Writers by nature are solitary beings. And if they aren't careful, they may find themselves falling effortlessly into the role of a hermit. Hiding behind computer screens comes naturally to writers. Exposing oneself in front of hordes of people does not.
So no one was more surprised than I was to discover not only was I good at public speaking but that I actually enjoyed it.
My passion and excitement shine through as I get caught up in the thrill of presenting. I truly love sharing my knowledge with other people about marketing, copywriting, writing and creativity.
Participants at my seminars enjoy themselves almost as much as I do. Here's what a few have to say (comments taken from written evaluations):
"Great job. Great ideas. Keep up the good work."
"Great enthusiasm for subject – made 'user friendly.' Nice job. Thanks Michele."
"Thank you. It was great."
"Michele seemed to be relaxed and very knowledgeable about the subject."


"You are fun, animated, well-spoken, very knowledgeable, helpful, great ideas!"
I've spoken at several seminars and events for entrepreneurs including:
• Eric Lofholm's Script Writing Seminar

• UpLevel Strategies Intensive, Los Gatos, California
• Red Hot Copy's Speed Copywriting Workshop, Los Angeles, Califonia
• Adam Urbanski's Attract Clients Like Crazy Bootcamp, Costa Mesa, California
• Shared Vision Network, Phoenix, Arizona; Salt Lake City, Utah
In addition, I've presented regularly for Women In Networking MAPS Workshops (similar to continuing education programs) – plus I've spoken at Yavapai College, Chambers of Commerce, K-12 schools and other professional organizations in both Prescott and Phoenix. I've also been the guest speaker on a number of teleclasses.
If you would like to book me as a speaker, please contact me for more information. Some of the topics I cover include:
• Marketing, including online and offline marketing strategies and Web site mistakes
• Copywriting
• Writing in general
• Creativity

I also write fiction. Learn more here.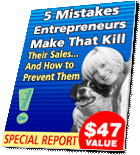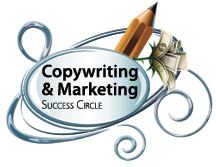 Member of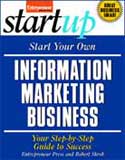 Contributing Author