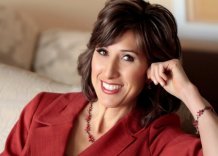 "I´m so grateful for Michele´s expert advice over the years. What she´s done is help me understand how to market myself online -- everything from how to write copy that sells to the correct way to do a product launch. She´s been one of my "not-so-secret" weapons that has helped me grow my business to a consistent 6-figures. I highly recommend Michele and her teachings."

Nancy Marmolejo
Online Visibility Expert
www.VivaVisibilityBlog.com
Attention: Entrepreneurs and Small Business Owners who want to get their hands on real-world marketing and copywriting solutions that will grow their business THEIR way
Imagine: A FULL Pipeline of Your Perfect, Ideal Clients Who Can't Wait to Invest With You. Your Message Getting Out Into the World in a Big Way. Your Products, Programs or Services CONSISTENTLY Selling and YOU'RE Making a HIGH, CONSISTENT Income
In other words -- Your Business TRANSFORMED!
It's VERY possible -- Read on to learn more!
Just offering good products or services won't cut it anymore.
If you want to succeed in business today, you need to know WHERE to find your ideal customers, WHAT to do to build a relationship with them and HOW to communicate what you're selling so your prospects CAN'T WAIT to do business with you.
And that, in a nutshell, is marketing.
Have you ever wondered why some entrepreneurs are so successful? It's because they not only know how to market to their ideal customers, but, more importantly, they make marketing a top priority.
And that's where the Michele PW $Ka-Ching!$ Copywriting and Marketing Company comes in.
We offer a variety of products and services designed to help YOU get the marketing and copywriting strategies you need to hear $Ka-Ching!$ in your business -- more customers, clients, sales and MONEY. Better yet, at the SAME time, you'll also be getting your message out into the world and into the hands of the people who need it.
No matter where you're at in your business, you can find the perfect marketing solution to fit your specific situation right here. Best yet, we specialize in solutions that make marketing easy and effortless for you.
Lisa Sasevich… Queen of Sales Conversion
So how can we help you?
If you're looking for Done-For-Your Copywriting, Marketing and Social Networking Services, here's where you can check out our services. (Note copywriting is writing promotional copy, nothing to do with copyright law or protecting intellectual property.)
If you want to learn how to do your own Copywriting and Marketing, then check out our products and mentorship programs here.
So what's the first step?
Start by getting your hands on our FREE "Ka-Ching Business Kit" here! (Includes 2 special reports: "5 Mistakes Entrepreneurs Make That Kill Their Sales...And How to Prevent Them" and "Conversion Secrets: 5 Expert Strategies for Turning Leads into Clients.") We'll ALSO send you a FREE CD "5 Psychological Triggers that Turn Prospects Into Clients."Click here to get started.
Get Results Blog
It's January. Which means my exercise classes are suddenly crowded with hordes of people who have some combination of "exercise more" and "lose weight" on their New Year resolution list. And my Zumba class is no exception. I've written before about Tiger, my Zumba instructor who very nearly never taught a second class after being […]
As I was getting ready to write this post, I took a look at what happened to my writing plan and goals for 2014. You see, in 2014 had a VERY aggressive plan, wanting to complete a number of books along with regularly writing on the blog. (And when I mean writing regularly on the […]
So, last week's exercise was creating a Creativity Journal, so your creativity had an actual physical place to be, well, creative. But, physical space is only part of the equation. You also need to give your creativity time and mental space. That's what I want to challenge all of you this week — to create […]
As you can see, this week on the blog we're exploring goals, resolutions and plans. And as I was getting ready to write this column, I realized something rather shocking. I don't have any goals for 2015. Nothing written down. Nada. Zip. And, what did I just encourage folks to do in my Monday Morning […]
You may not be aware of this but in another life I used to walk marathons.
And I also used to write articles about the lessons I learned walking marathons.