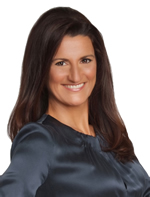 "I part–jokingly say that Michele PW has probably forgotten more about direct response marketing than most people will ever know. (Yes, she´s that good.) I´ve been working with Michele PW and her team for about 6 months now, and it´s been transforming and accelerating my business results dramatically. With Michele PW´s direct response marketing copy, the opt ins for my campaigns and launches have increased more than 50% on a regular basis. But even better than that, my clients actually like receiving my marketing now!
The marketing strategies and wisdom that she contributes to each campaign have ensured that we´re implementing the RIGHT marketing strategies, at the right time, to the right people, which are creating the right results… both short and long term.
In one recent campaign that Michele worked with us on, we nearly tripled our sales results! In short, Michele PW = Leverage!
By having Michele PW and her team support my business, I can now leverage my and my team´s time and talent even better. I´m finally freed up to focus more on my brilliance and on the revenue generating activities of my business… with better results and much more impact. At whatever level you can start working with Michele, I whole–heartedly recommend it. It´s totally worth it!"

Nikkea B. Devida
Accelerated Results Business Mentor
www.FastResultsFormula.com
Attention: Entrepreneurs and Small Business Owners who want to get their hands on real-world marketing and copywriting solutions that will grow their business THEIR way
Imagine: A FULL Pipeline of Your Perfect, Ideal Clients Who Can't Wait to Invest With You. Your Message Getting Out Into the World in a Big Way. Your Products, Programs or Services CONSISTENTLY Selling and YOU'RE Making a HIGH, CONSISTENT Income
In other words -- Your Business TRANSFORMED!
It's VERY possible -- Read on to learn more!
Just offering good products or services won't cut it anymore.
If you want to succeed in business today, you need to know WHERE to find your ideal customers, WHAT to do to build a relationship with them and HOW to communicate what you're selling so your prospects CAN'T WAIT to do business with you.
And that, in a nutshell, is marketing.
Have you ever wondered why some entrepreneurs are so successful? It's because they not only know how to market to their ideal customers, but, more importantly, they make marketing a top priority.
And that's where the Michele PW $Ka-Ching!$ Copywriting and Marketing Company comes in.
We offer a variety of products and services designed to help YOU get the marketing and copywriting strategies you need to hear $Ka-Ching!$ in your business -- more customers, clients, sales and MONEY. Better yet, at the SAME time, you'll also be getting your message out into the world and into the hands of the people who need it.
No matter where you're at in your business, you can find the perfect marketing solution to fit your specific situation right here. Best yet, we specialize in solutions that make marketing easy and effortless for you.
Lisa Sasevich… Queen of Sales Conversion
So how can we help you?
If you're looking for Done-For-Your Copywriting, Marketing and Social Networking Services, here's where you can check out our services. (Note copywriting is writing promotional copy, nothing to do with copyright law or protecting intellectual property.)
If you want to learn how to do your own Copywriting and Marketing, then check out our products and mentorship programs here.
So what's the first step?
Start by getting your hands on our FREE "Ka-Ching Business Kit" here! (Includes 2 special reports: "5 Mistakes Entrepreneurs Make That Kill Their Sales...And How to Prevent Them" and "Conversion Secrets: 5 Expert Strategies for Turning Leads into Clients.") We'll ALSO send you a FREE CD "5 Psychological Triggers that Turn Prospects Into Clients."Click here to get started.
Get Results Blog
Of all the mascots I would expect a high-end luxury hotel to have, the lowly mallard duck is certainly not one of them. And yet, that was what greeted me when I stepped into the Peabody Orlando Hotel. There is an actual story behind the ducks, but the reality is the story is less interesting than how the hotel has built a brand around ducks. Read on to discover one way to ensure your branding success.
If you're like many entrepreneurs, concern (or even distress) about the size of your email list is a major issue. And for good reason.
Your email list — which is a list of folks that have given you permission to email or otherwise contact them — is the foundation of business success. Those are the people who are interested in building a relationship with you and eventually may turn into a customer of yours. The more people on that list, the easier it is to build a profitable, sustainable business.
So how DO you grow that list? Well, one tried-and-true strategy is to come up with a free gift or "taste" of your offer in exchange for getting your ideal client's contact information. The problem is, how do you figure out what the best gift should be? Keep reading for 3 tips to help you do exactly that.
Hosting your own event can be a huge business booster. However, for the attendee, it can be downright overwhelming to decide which events are worth the time/money/aggravation to attend. Never fear, help is here! Read on for 3 questions to ask yourself when an event invitation crosses your path.
Information-products are a great way to add leverage and different income streams to your business. However, creating those products is just the first step — you also need to actually sell them to actually be able to add an income string to your business. — here are the top 3 mistakes entrepreneurs make when they start to sell their information products.
Information-products are a great way to add leverage and different income streams to your business. However, creating those products can be fraught with peril — here are the top 3 mistakes entrepreneurs make when they go to create their first info-product.