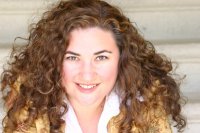 "What she did cost me a whole lot less than what it would have cost me in time and effort if I had done it myself. And I´m selling more! With Michele´s help, I made $30,000 on my product launch! Michele is my personal super hero!"

Beth Schneider
Chief Infopreneur
www.ProcessProdigy.com
Attention: Entrepreneurs and Small Business Owners who want to get their hands on real-world marketing and copywriting solutions that will grow their business THEIR way
Imagine: A FULL Pipeline of Your Perfect, Ideal Clients Who Can't Wait to Invest With You. Your Message Getting Out Into the World in a Big Way. Your Products, Programs or Services CONSISTENTLY Selling and YOU'RE Making a HIGH, CONSISTENT Income
In other words -- Your Business TRANSFORMED!
It's VERY possible -- Read on to learn more!
Just offering good products or services won't cut it anymore.
If you want to succeed in business today, you need to know WHERE to find your ideal customers, WHAT to do to build a relationship with them and HOW to communicate what you're selling so your prospects CAN'T WAIT to do business with you.
And that, in a nutshell, is marketing.
Have you ever wondered why some entrepreneurs are so successful? It's because they not only know how to market to their ideal customers, but, more importantly, they make marketing a top priority.
And that's where the Michele PW $Ka-Ching!$ Copywriting and Marketing Company comes in.
We offer a variety of products and services designed to help YOU get the marketing and copywriting strategies you need to hear $Ka-Ching!$ in your business -- more customers, clients, sales and MONEY. Better yet, at the SAME time, you'll also be getting your message out into the world and into the hands of the people who need it.
No matter where you're at in your business, you can find the perfect marketing solution to fit your specific situation right here. Best yet, we specialize in solutions that make marketing easy and effortless for you.
Lisa Sasevich… Queen of Sales Conversion
So how can we help you?
If you're looking for Done-For-Your Copywriting, Marketing and Social Networking Services, here's where you can check out our services. (Note copywriting is writing promotional copy, nothing to do with copyright law or protecting intellectual property.)
If you want to learn how to do your own Copywriting and Marketing, then check out our products and mentorship programs here.
So what's the first step?
Start by getting your hands on our FREE "Ka-Ching Business Kit" here! (Includes 2 special reports: "5 Mistakes Entrepreneurs Make That Kill Their Sales...And How to Prevent Them" and "Conversion Secrets: 5 Expert Strategies for Turning Leads into Clients.") We'll ALSO send you a FREE CD "5 Psychological Triggers that Turn Prospects Into Clients."Click here to get started.
Get Results Blog
Podcast: Play in new window | Download
If you're anything like me, you have a noisy, negative and just plain mean little voice in your head.
Podcast: Play in new window | Download
You may have heard — podcasting is all the rage.
But it's more than just podcasting, hosting your own podcast, radio show, telesummit, video summit, etc. if a fabulous way to build your credibility and expertise.
If you've been following me for any length of time, you already know I'm a sports fan and have been avidly watching my Wisconsin Badgers dance their way into the Final 4 in the College Basketball tournament. On Saturday night, they took on the Arizona Wildcats in the Elite 8 — this was actually a […]
In January, I was sooo excited. I created my very own Creativity Journal. I spent time making the cover (which was a blast) and had a lot of fun with the first couple of pages. And then what happened? I put it away and forgot about it. Yikes.
Podcast: Play in new window | Download
Do you know what's the fastest way to get a business off the ground and making money? (Not to mention also making a difference at the same time.)