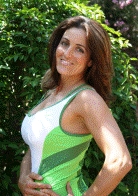 "Two months ago I was running out of money and totally frustrated with the lack of response my marketing materials were pulling in. I hired Michele PW after working with a business coach who helped us develop a promotional campaign that Michele PW wrote the copy for. I can honestly say that I was totally unprepared for the avalanche of customer response I received from the materials Michele did for me! As a result of her expert writing and the marketing materials she helped develop for us, I have tripled my client base in just 8 weeks!! Thank you so much Michele! You were truly the gift I needed!"

Michelle Van Otten

Ultimate Outdoor Fitness, LLC
Attention: Entrepreneurs and Small Business Owners who want to get their hands on real-world marketing and copywriting solutions that will grow their business THEIR way
Imagine: A FULL Pipeline of Your Perfect, Ideal Clients Who Can't Wait to Invest With You. Your Message Getting Out Into the World in a Big Way. Your Products, Programs or Services CONSISTENTLY Selling and YOU'RE Making a HIGH, CONSISTENT Income
In other words -- Your Business TRANSFORMED!
It's VERY possible -- Read on to learn more!
Just offering good products or services won't cut it anymore.
If you want to succeed in business today, you need to know WHERE to find your ideal customers, WHAT to do to build a relationship with them and HOW to communicate what you're selling so your prospects CAN'T WAIT to do business with you.
And that, in a nutshell, is marketing.
Have you ever wondered why some entrepreneurs are so successful? It's because they not only know how to market to their ideal customers, but, more importantly, they make marketing a top priority.
And that's where the Michele PW $Ka-Ching!$ Copywriting and Marketing Company comes in.
We offer a variety of products and services designed to help YOU get the marketing and copywriting strategies you need to hear $Ka-Ching!$ in your business -- more customers, clients, sales and MONEY. Better yet, at the SAME time, you'll also be getting your message out into the world and into the hands of the people who need it.
No matter where you're at in your business, you can find the perfect marketing solution to fit your specific situation right here. Best yet, we specialize in solutions that make marketing easy and effortless for you.
Lisa Sasevich… Queen of Sales Conversion
So how can we help you?
If you're looking for Done-For-Your Copywriting, Marketing and Social Networking Services, here's where you can check out our services. (Note copywriting is writing promotional copy, nothing to do with copyright law or protecting intellectual property.)
If you want to learn how to do your own Copywriting and Marketing, then check out our products and mentorship programs here.
So what's the first step?
Start by getting your hands on our FREE "Ka-Ching Business Kit" here! (Includes 2 special reports: "5 Mistakes Entrepreneurs Make That Kill Their Sales...And How to Prevent Them" and "Conversion Secrets: 5 Expert Strategies for Turning Leads into Clients.") We'll ALSO send you a FREE CD "5 Psychological Triggers that Turn Prospects Into Clients."Click here to get started.
Get Results Blog
Last week I talked about why checking email first thing in the morning was not a good success habit. This week I want to talk about how I personally broke that habit. And let me start by saying — it wasn't easy. I had a massive addiction to checking my email first thing in the […]
This last week I was able to get into a good writing routine. It's taken me a bit of time — longer than I would have wanted. But like most things, it does take some time to develop new habits. I thought I'd share with all you here my morning routine to see if it […]
Guest blog post by Therese Skelly When you work in a service-based business, one of the most important things you need to learn is the skill of getting folks to say "yes" to working with you.  And for some, the thought of having the dreaded SALES conversation can send them running for the hills! In […]
There's a school of thought that says if you're stuck at a certain income level, it's because you have reached your money set point. And, just like your weight set point, your money set point doesn't move very easily — but it CAN. This article covers 3 tips for raising it.
Podcast: Play in new window | Download
In today's episode of PW Unplugged, Therese Skelly (Happy In Business) and I had an absolute blast talking about what's standing in your way to making more money. This is something I'm passionate about talking about — even though I'm not the expert in transforming your relationship with money, this has been something I personally have struggled as an entrepreneur. Therese and I both share some of our stories along with tips, secrets and strategies that can help you reset your money set point.