Attention Business Owners and Entrepreneurs – If you're making all the money you can handle from your web site and marketing materials, then don't bother to read any further. It will only waste your time.
"Secret Revealed!
How Your Competition is Making 3, 4, Even 5 TIMES What You're Making With Less Time, Less Effort And Less Energy."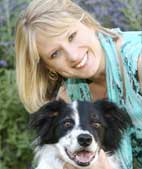 Imagine: Putting Your Marketing On Auto-Pilot – Making Money 24/7/365 And Never Again Worrying About Where Your Next Customer Is Coming From. This Really Can Be Your Reality – And I'll Walk You Through It Step-by-Step. (Plus, you'll see examples of this below.)
If you're ready to make TONS OF MOOLAH in your business, then this is for you!
From the desk of Michele PW
Tuesday morning
Dear Fellow Entrepreneur,
Are you tired of this scenario?
You work really hard to offer high-quality products and services. After all, you love what you do…no, scratch that. You have a passion for what you do. And providing the best products and services to your customers is part of that passion.
Yet, no matter how GOOD your products and services are, you STILL struggle to actually SELL anything. Sales only trickle in, even though you KNOW what you're offering is top notch.
Meanwhile, your competition is busy living the high life. They're making money like they have a printing press in their basement. In fact, they can barely keep up with the demand for their products or services.
Worse still, what they sell isn't any better than your offerings (in fact, YOURS might even be superior). But they STILL sell MORE at a HIGHER price with LESS effort.
So what's their secret? Chances are it's words.
Yep. They've learned how to use words (the ones in their promotional materials) to CAPTIVATE their target market and PERSUADE them to buy.
And one of the most POWERFUL promotional materials out there is a sales letter.
Wait! Before you go any further, take a moment to sign up for my free ecourse.
5 Psychological Triggers That Will Make Your Product or Service Irresistible to Your Potential Customers so They Can't Wait to Give You Money!
Sign up now for this free ecourse.
Warning: These are SO powerful you MUST promise to use them in an honest and ethical manner.
Your privacy is very important to me. I promise to never sell, share or give away your personal information. You'll also be added to my Results! bi-weekly ezine, where you'll learn the latest on marketing, copywriting and business-building tips. You can unsubscribe at any time.
Here are a few examples of how other business owners are making a killing using sales letter:

One of my clients makes sales EVERY DAY on her Web site. Every day, someone buys something...and she doesn¹t have to lift a finger.
Another of my clients SOLD OUT his very first event.
A third client, whenever she needs some quick cash, she sends out an email promotion. Bam! Instant money comes flying in the door.
A fourth client SOLD OUT her product during her launch.
A fifth client TRIPLED her business in 2 months.
What do all of these have in common? They¹re all using the power of a sales letter.
Ah, the magic of the sales letter. It doesn't care if it gets hung up on or the door slammed in its face. It's out there tirelessly working for you, bringing you leads, clients and sales every time you send it out or, if it's on the Internet, 24/7/365.
You never have to feed it. Or give it health insurance. Or even a day off.
All you have to do is use it.
But first, you have to create it. And that's where my Sales Letter Secrets: Rev Up Your Business With Copy That Sells! can help.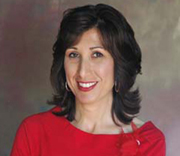 Learning effective copywriting isn't an easy task, especially when you're not a professional copywriter. No matter how many books you read or seminars you take, what everyone REALLY wants is their own private tutor walking them through the process. Michele's program gives you just that- her step by step instruction and witty insights demystify the complexities of the sales letter. By watching Michele's DVD, I found EXACTLY where I was lagging. After correcting that, I found the effectiveness of my messages increase dramatically.

With "Sales Letter Secrets", you learn the purpose of each sales letter component and the "language" of copywriting that had previously baffled you. I recommend Michele's course for anyone who has tried to write their own copy and couldn't figure out how to make it zing. Two thumbs up!

Nancy Marmolejo
Visibility Expert
www.ComadreCoaching.com
But, I can hear you say, I can write. What's the big deal about writing a sales letter?
Well, let's see how good you are. Do you make any of the mistakes below?
Talk about yourself. No offense, but your audience doesn't care. They want to know what's in it for them.
Mistake quantity for quality. It doesn't matter how many flyers you handed out at the home show last weekend. If your marketing doesn't hit the mark, it's a waste of time.
Forget to include all your contact info. Show them the way home. Don't assume they will find you – give them every possible opportunity to reach you.
Don't ask for the order. Most letters or flyers read more like a how-to or a bio sheet. Don't describe it, sell it!
And that's just the tip of the iceberg.
Worse yet, every MINUTE you have copy on your web site that doesn't work, or every postcard you send out that isn't effective, or every flyer you hand out that isn't persuasive, that's MONEY you're leaving on the table!
It's like leaks in boat. The longer you use ineffective copy, the deeper your business (aka boat) continues to sink.
Until one day, the clients, sales, and money have all drained away.
But, I'm here to tell you, it doesn't have to be this way.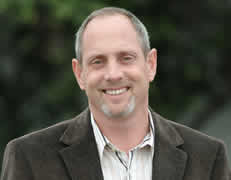 "Michele has a knack for explaining the sales letter in such a way that makes it easy to follow and understand. The entire process is broken down in a simple, step-by-step format. If you want to learn how to write promotional materials that actually sell, Sales Letter Secrets: Rev Up Your Business With Copy that Sells! is a must have."
Gregory Scott Reid
The Millionaire Mentor
Alwaysgood.com
But first... Why listen to me?
Well, I've been in the business of making money for my clients since 1998. I've written hundreds and hundreds of ads, web sites, sales letters, etc. that's gotten great results for my clients.
My clients include:
Mark Victor Hansen (author of Chicken Soup for the Soul series)
Suzanne Sommers (actress and entrepreneur)
Alex Mandossian (Teleseminar Secrets, Virtual Booktour and Podcasting Secrets)
Ali Brown (formerly the Ezine Queen, founder of Alexandria Brown International)
John Assaraf (One Coach and star of the "The Secret")
Melanie Benson Strick (Success Connections)
Kendall SummerHawk (The Horse Whisperer for Business)
Until now, the only way you've been able to access my knowledge and experience is by hiring me personally. And I would have been happy to work with you.
But I don't come cheap. That's because I make money for my clients.
(Actually, I take it one step further, I create assets my clients can use over and over again to make money.)

"As an entrepreneur who studies marketing, I know how much time and energy it takes to write copy that sells. Finding Michele PW was like finding the missing link in my bottom line. In just one 2-day campaign I made $4,567 from two emails she wrote. Michele also helped me position my live event in a way that I never could have done alone – and new people came because of what they read about. That event alone generated over $50k in revenue. Michele is an essential part of my team and I recommend her to my clients regularly. If you want to have more clients and sales, I suggest you hire a great copywriter – Michele PW!"

Melanie Benson Strick
www.SuccessConnections.com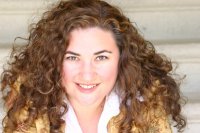 "What she did cost me a whole lot less than what it would have cost me in time and effort if I had done it myself. And I'm selling more! With Michele's help, I made $30,000 on my product launch! Michele is my personal super hero!"

Beth Schneider
Chief Infopreneur
www.processprodigy.com

But here's the thing. Not everyone can afford to hire me. And some people want to do their own writing. So now, I've put together a home study course that will teach you how to create a sales letter that sells (otherwise known as an asset for your business, because every time you use it will make money for you.)

"Sales Letter Secrets has taught me that once you know the "Secrets", sales letter writing doesn't have to be so mysterious after all. I've used the skills and knowledge gained from the course to not only strengthen my own business with direct mail and email campaigns that really work but to help me serve my clients with sales letters that have gotten them noticed as well. The net financial results of the results of Michele's course easily exceed $10,000 - a pretty darned good ROI if I do say so myself. These days I feel like a sales letter writing ninja - like I can do anything!"

Erica Ryberg
Publisher
Read It Here magazine

Introducing Sales Letter Secrets: Rev Up Your Business With Copy That Sells!
In this home study course, you'll find: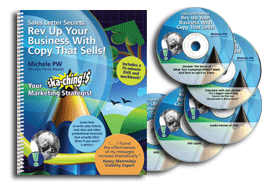 A 75-minute DVD that walks you through a sales letter step by step, so you can finally understand how a sales letter works and how all the pieces fit together. I don't just talk about the elements or the parts of the sales letter, I show you how to put it all together in a package that sells! (In fact, this is the SAME program I used to teach other copywriters how to craft killer sales letters.) Don't worry if you're "not a writer". You can still write copy that sells with these PROVEN marketing techniques, and have it work like a pro!
The audio version of the DVD. Pop this in the car or load it to your iPod to listen to anytime you need a quick reminder or refresher course. While you wonıt get the visuals, itıs a great way to fully learn and integrate all of the golden nuggets youıll discover in Sales Letter Secrets.
A full word-for-word transcript of the DVD. Now you have written record of the audio right at your fingertips so you can quickly reference it at any time. I recommend getting out the highlighter and highlighting any important points to make it easy for you to go back and recall them.


A 92-page WORKBOOK with exercises, so you can write your own sales letter as you go. It's like having your own personal writing coach! (And when you finish with this step-by-step, easy-to-follow process, you'll be ready to upload your sales letter!)
What you'll learn in this home study course:
What you need to do BEFORE you set pen to paper (or fingers to keyboard) or you're just wasting your time.
The secret ingredients your sales letter needs or you could be throwing away thousands of dollars.
How to push the right buttons so your customers can't WAIT to give you money
Got a sales letter but it's not making sales? No worries, I'll show you EXACTY what to do. and what to check to get your sales letter making money in no time flat.
A checklist and formula of ALL the elements you MUST include if you want to get your prospects to take action. You'll never forget what needs to be included in a sales letter (or any of your marketing pieces) again!
Tips and tricks for improving your writing (even if you don't think you can write).
A SUPER-EASY headline formula that will get you writing headlines like a pro in no time.
Psychological triggers you NEED to incorporate if you want to transform your prospects to CLIENTS.
What objections you HAVE to overcome or you'll never make the sale.
Quick and simple ways to make it easy for your prospects to trust you.
What makes your product different than all the other copywriting products out there?
Good question. There are many excellent copywriting products out there (I should know, I own most of them). However, while they're all good at explaining a lot of the copywriting elements, they don't necessarily show you how to knit those elements together into an actual sales letter.
You see, it really isn't your fault if you still can't write a sales letter. Not only do you need to understand all pieces of a sales letter, but you also need to know how all those pieces fit together into the whole.
That's what puts Sales Letter Secrets apart from all the other copywriting products out there. Using a DVD, I actually walk you through, step-by-step, a sales letter so you can FINALLY see for yourself how a sales letter is put together and DUPLICATE for yourself.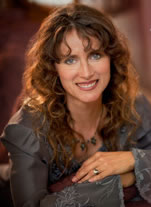 "Thanks to your eagle eye and copywriting changes to ONE simple email I increased registrations for my "Give Your Pricing a Kick-in-the-Pants" Virtual Workshop Intensive by 20%! That's money that went straight into my bank account!"
Kendall SummerHawk
The "Horse Whisperer for Business"
Author, "How to Charge What You're Worth and Get It!"
www.KendallSummerHawk.com
So what will this cost me?
I'll tell you in a second, but remember what I said earlier – I'm teaching you how to create an asset for your business, something that will make you money over and over again everytime you use it.
The introductory price is $297. (I've already had my colleagues tell me that's way too cheap for what I've put together). However, one of my goals in creating this is to put together a package that can help people who aren't in a position to hire me personally, so I wanted to keep the price affordable. (And if you've ever priced copywriting, you KNOW this is dirt cheap. You can pay upwards $5,000, $10,000, $20,000 and even more for a sales letter that actually sells. I myself charge a minimum of $1,500 for a copywriting project and that's for the really small jobs.)
I'll even throw in a 3-month easy payment plan of $99 a month so there's no excuses.
So why would I offer to spill my copywriting secrets for a fraction of what I charge?
For a couple of reasons. First, I'm a business owner too. I know what it's like when cash flow is tight. Maybe you're just starting out, maybe your business is in an unexpected slump, maybe you have a sudden need for increased cash. (Believe me, I've been there.) Whatever it is, I understand. It's not always possible to hire me. (There have been times in my life when I couldn't have hired me.) Therefore, I wanted to create a way I could still help people and stay in their budget. (That's another reason why I'm offering the 3-pay payment plan. I want to make it as easy as possible for you.)
Secondly, as much as I love working with clients, there's only so much of me to go around. Creating Sales Letter Secrets gave me a way to "clone" myself (without the sheep of course). I can now help people without it taking up my time (except for the bonus critique, but that's going away the moment I get too busy). And since my time isn't involved, I can afford to keep the price low.
Remember, you need to look at this as an investment. If you learn to write a sales letter that sells, it's like having a blank check. Every time you use it, it's like money in the bank.
So what else can you spend $297 on? Well, for the next 6 weeks, you can enjoy a Venti Mocha latte and cinnamon coffee cake…and I'm sure you'll enjoy it, but unfortunately the money is now gone.
However, invest in Sales Letter Secrets, and now you have the ability to make money whenever you want. Feel like stopping by Starbucks? No problem. Ready to take a cruise? Just sit back and start counting the dollars. Want to save for your child's college education? The money is as good as in the bank.
In fact, master this skill, and you'll be ABSOLUTELY AMAZED at how quickly you'll not only recoup your investment but see the money flow EFFORTLESSLY into your bank account.
But what if you DON'T want to do your own writing? Then you STILL need Sales Letter Secrets. Unless you UNDERSTAND how copywriting, and writing a sales letter works, it's going to be very difficult for you to choose a copywriter who knows what they're doing. You see, there's LOTS of copywriters out there, but only a handful of them have studied these tips and tactics (or, quite frankly, even know they exist). So, unless YOU know what works and doesn't work, how are you going to know if the copywriter you're considering hiring even knows what they're doing?
And besides, even if you use outside copywriters, there will ALWAYS come a time when you need to dash something off. Maybe your copywriter is sick or on vacation or just too busy for you. So, if you can't do it yourself, you could end up crippling your business.
How long is it going to take?
I've had my clients tell me they almost immediately picked up some ideas that allowed them to improve their existing promotional materials and start seeing the sales roll in.
I suggest setting aside 2 hours to review all of the materials. (Make sure you're in a position to take notes, because you'll definitely discover tips that will give your results an instant boost.)
To really learn the system, I would suggest setting aside 30 minutes a day to work on it. In as little as 2 weeks, you could have a sales letter up and making you money!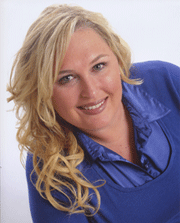 "Michele is an amazing copywriter. She is the equivalent of a female Dan Kennedy in her ability to strategically capture the essence of what you are trying to communicate and turn your readers into buyers! If you need someone to cost effectively and quickly turn your ideas into persuasive, mesmerizing copy, Michele is your writer!"
Kelly O'Neil
President, UpLevel Strategies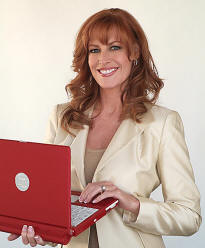 "There aren't many copywriters who understand how to harness the power of direct mail copywriting that results in SALES. Michele Pariza Wacek is one of the few who does. But more than that, she combines creativity with her copywriting. So the prospect isn't reading the same old rehashed, stale copy that's been handed down for years. (And let's face it, if your prospect doesn't actually read your copy you can forget about making that sale.) If you're looking for an effective copywriter, call Michele with my highest recommendation."
Lorrie Morgan-Ferrero
www.red-hot-copy.com

But what about bonuses?
Ah, you didn't think I was going to forget about bonuses, did you?
Bonus #1
"Discover The Secret of What Your Customers REALLY Want And How to Sell it to Them."
This audio and ebook I created with Nancy Marmolejo, Visibility coach. This package walks you through the psychology of getting into the head of your ideal clients so you know what they're looking to buy. It's an essential part of creating a powerful, profit-pulling sales letter. (value $87)
Bonus #2
The 5 Biggest Copywriting Secrets the Pros Use (Guaranteed to Boost Sales!)
This 60-minute audio program has Ann DeVere, Marketing Blueprint Developer, grill me on the same copywriting techniques I use to get massive results for my clients! ($47 value)
Bonus #3
Free critique from Michele PW personally! (My colleagues will DEFINITELY think I've lost my mind with this bonus.)
Yes, FOR NOW, when you invest in this package, I'll throw in a free critique of your sales letter. This alone is worth almost 3 times the price of this entire package. However, depending on how many of these come pouring in, I may agree with my colleagues that I was crazy and yank this bonus. So if you want it, you better act now. ($750 value).
Plus you'll get my Iron-Clad, 365 day Guarantee.
Don't like it? Send it back and I'll refund every cent.
So, are you ready to transform words into cash?
YES MICHELE! I'm ready to learn how to learn how to make money with words and create a sales letter that sells!
I understand for my investment of $297, I'll receive: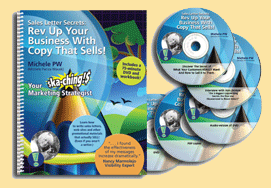 A 75-minute DVD that walks me through a sales letter step by step.
A 92-page WORKBOOK with exercises, so I can write my own sales letter as I go.
The audio version of the DVD, so that I can pop this in the car or load it to my iPod to listen to anytime.
A full word-for-word transcript of the DVD. I will have a written record of the audio right at my fingertips.
Bonus #1 – "Discover The Secret of What Your Customers REALLY Want And How to Sell it to Them." (value $87)
Bonus #2 – The 5 Biggest Copywriting Secrets the Pros Use (Guaranteed to Boost Sales!) ($47 value)
Bonus #3 – Free critique from Michele PW personally. (value $750)



And I understand I'm protected for 365 days by Michele PW's full
money-back guarantee.
Or...Pay in 3 Easy Monthly Installments of $99

Your order will be processed on our secure servers.

Or you can call in (877-754-3384, ext 1)
mail in (PO Box 10430, Prescott, AZ 86304)
or fax in (877-754-3385) your order.

Want to use PayPal? Contact Katy, katy@michelepw.com, for more instructions on how to do that.
There's just no way you can lose. I've taken all the risk, plus thrown in a 3-month payment plan to make it easier to fit into your cash flow. Order now!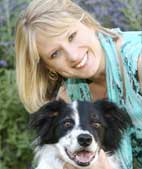 To your success!

Michele PW
P.S. It doesn¹t matter to me if you invest in Sales Letter Secrets today. I know how to transform words into cash. But it could make a huge difference in your business. Every second you use a sales letter or other promotional piece that doesn¹t work is another lost opportunity to make some cash. Don¹t let any more sales slip through your fingers, get your copy today.
P.P.S. Remember, my free bonus critique could disappear at any time. I¹ve only set aside so much time to do those, and once that time is filled, it¹s filled. If this is something you¹re interested in, make sure you invest today. Order now.
P.P.P.S. Even if you want to hire a copywriter to write your sales copy, it¹s still a good idea to understand what makes a sales letter sell (so you can determine if the copywriter you hired really knows their stuff or not). The more you understand, the more successful your marketing campaigns will become. Click here to get your copy today.