Your $Ka-Ching!$ Marketing and Copywriting Strategies — Your Marketing Partner Package
Do you want to:
Sell more products
Sell more services
Attract more leads
Build your email newsletter list or database of prospects
Fill an event
Make more money
Grow your business
I'm here to help.
For over 15 years, I've been helping clients grow their businesses using a variety of strategies including copywriting (which is writing promotional copy for businesses, it has nothing to do with copyrights or copyrighting a book or movie) advertising, public relations, online strategies and more.
What sets me apart from other copywriters and marketing strategists is I start by coming up with a strategy that will get you the results you're looking for, then provide you with the copywriting to get you there. On top of that, I have an extensive background in marketing, so I fully understand all the different marketing tactics and how they work together, which allows me to come up with come up with a plan and strategy that will create massive results for you.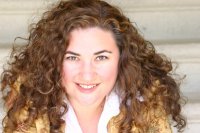 "What she did cost me a whole lot less than what it would have cost me in time and effort if I had done it myself. And I'm selling more! With Michele's help, I made $30,000 on my product launch! Michele is my personal super hero!"
Beth Schneider
Chief Infopreneur
www.processprodigy.com


Before we go any further, let me give you a little background on me.
My "official" title is direct response copywriter and marketing strategist. So what does that mean? It means I create marketing strategies and promotional pieces that get you results without you doing much work.
Copywriting is writing promotional copy (it has nothing to do with copyrighting a book or song) – direct response means the copywriting pieces act like little salespeople. They go out and make sales for you without you lifting a finger. (Pretty nifty, wouldn't you say?)
I've been in business since 1998, although it wasn't until recently I transformed my business from being a generalist in marketing and copywriting to specializing in direct response. I finally realized that if I specialized in direct response copywriting, I would be giving my clients even better service AND more results than I did before.
Since then, I've worked with some very well-known names including:
Mark Victor Hansen (author of Chicken Soup for the Soul series)
Suzanne Sommers (actress and entrepreneur)
Alex Mandossian (Teleseminar Secrets, Virtual Booktour and Podcasting Secrets)
Ali Brown (formerly the Ezine Queen, founder of Alexandria Brown International)
John Assaraf (One Coach and star of the "The Secret")
Melanie Benson Strick (Success Connections)
Kendall SummerHawk (The Horse Whisperer for Business)
As for results? Here are a few:
For one of my clients, I completely rewrote the sales pages on their Web site. Results improved, but I still thought they could be better. So I started implementing traffic strategies. In 3 months, they had over a 300% increase in product sales on their Web site.
For another client, a month after I started implementing traffic strategies, signups to their list increased by 33%.
For a third client, the Home and Garden Channel called them to do a story, and the reason why the Home and Garden Channel called was because of my traffic strategies.
I did a launch for a client in Jan, and this client had a VERY small list, and she made well over $60,000.
Another client, I launched a new continuity program/service for her, again with a pretty small list, and in the first wave we were getting close to a 2% conversion rate.
Another client, we started from scratch building her list and selling her program, and I was getting around 8% conversion rate.
I've made a point of mastering hypnotic and psychological techniques that turn "lookers" into "buyers." What I'm especially good at are using stories and emotions to psychologically connect with your potential customers (I owe my fiction writing background for that.)
"Our income for this month is 161% higher than last month!!! We're now making more in a day than we were making in a week, and more in a week than we were making in a month!!"
Dawn Michaels
www.lawofattractionsingles.com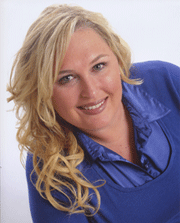 "Michele is an amazing copywriter. She is the equivalent of a female Dan Kennedy in her ability to strategically capture the essence of what you are trying to communicate and turn your readers into buyers! If you need someone to cost effectively and quickly turn your ideas into persuasive, mesmerizing copy, Michele is your writer!"
Kelly O'Neil
President, UpLevel Strategies
Ready to get started? Here's what we do.
1. You start by telling me your goals for your business, your target market, what you sell, what you hope to accomplish working with me, etc.
2. I then put together a marketing strategy to get you where you want to go (If you want to learn more about my marketing plan package, which my Marketing Partner Package includes, click here).
3. Then, I give you the copywriting pieces so we can actually implement that strategy.
To contact me, email Hazel, my office manager Admin@MichelePW.com or call, 1-877-754-3384 x1.
Or, if you're more of a do-it-yourselfer or if you're just starting out in business, you might want to check out my products or programs, click here for more info.
I'm very much looking forward to working with you to meet your business goals!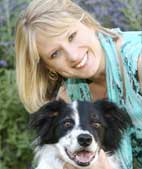 To your success!

Michele PW
I also write fiction. Learn more here.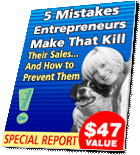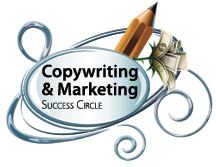 Member of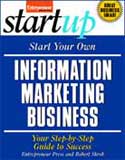 Contributing Author