VIP Day
If you want to turbo–charge your marketing, you're in the right place.
There´s a reason clients have referred to Michele PW´s VIP Days as "magical": because setting aside a block of time to work ON your marketing strategy is a powerful thing.
Michele PW is a firm believer in the saying, "You need to wear 2 hats in your business – one for whatever it is you do, and one for marketing."
For some people, putting on that marketing hat is tough. Maybe marketing isn't your "thang," or maybe it is but you feel stuck right now.
That's exactly what Michele PW's VIP Days are for.
If:
Your business has hit a ceiling and you´re not sure what to do next to reach your goals
You need some fresh ideas on a new product or program – or marketing a new product or program
You´re ready to start playing a bigger game and you know your marketing needs to step it up, too
You´re ready for a marketing plan that doubles or triples your business and/or is designed to give you the freedom or lifestyle you've been wanting
Then a Michele PW VIP Day may be just what the doctor ordered.  During your time with Michele PW, she´ll map out your marketing for you, giving you a rock-solid plan that allows you to reach your goals more quickly and easily than you ever imagined.
Here's a taste of what can be on your VIP Day agenda:
Brainstorming for a new product or program that fills a need in your funnel, and then mapping out launch and marketing plans for it (LOTS of success stories here!)
Looking at ALL your products and programs, and mapping out how your marketing can flow better so each product or program has a natural upsell, downsell, or cross–sell
Segmenting your databases so you can evergreen your marketing and launches – YES, this means you´ll actually make money in your SLEEP (this is if you have Infusion Soft)
Mapping out the next 6 to 12 months of your marketing
Analyzing any products or programs that aren´t selling and see what changes you can make so they rock
Critiquing of existing marketing materials
Sometimes the most powerful thing you can do for your business is bring in an expert with a proven track record of helping entrepreneurs at all stages of their business. Michele PW can give you a fresh perspective on how your business and marketing can be structured to allow you to enjoy a more profitable, successful business that is also making a difference in the world.
Ready to get started? Apply for a "Need Copy Help" complimentary copy consultation right here.
Or, contact us via email at Info@MichelePW.com or call us (toll free) 877-754-3384 x2.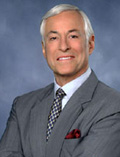 "Michele PW and her team have been a part of my marketing team for several months now, bringing her strategies and copywriting skills with her, and in doing so has increased our business. In fact, on one recent campaign she´s worked with us on, she helped increase our sales by 34% and increase our revenue on this promotion by 128% - wow! I highly recommend Michele PW and her team to help you with your copywriting and marketing."

Brian Tracy
Chief Executive Officer
www.BrianTracy.com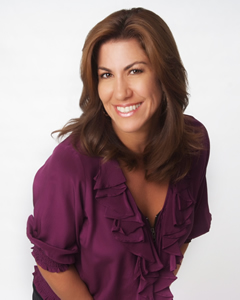 "I just wanna give a huge shout–out, and a huge thank you, to Michele PW and her amazing team for the difference that they´ve made in our marketing over the last two years. Michele and her team have done an amazing job at pulling together the copy, really helping us as a team member, with formulating our offers and our marketing plan, and I´ll tell ya, I wouldn´t wanna do it without her. I hope I never have to. I really want to recommend that you contact Michele and have her pair you up with the perfect team member who can take all that copy that bogs you down — you know it´s a labor of love — and provide you exactly what you need and help you maximize both on and offline sales."

Lisa Sasevich
The Queen of Sales Conversion
www.LisaSasevich.com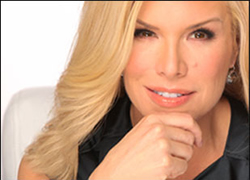 "Working with Michele PW was such a relief because she GETS direct response copywriting. She knew what I was looking for and was able to deliver. With her help, we had record-breaking numbers for one of our campaigns. I highly recommend Michele if you´re looking for copywriting that gets you results."

Ali Brown
Founder of Alexandria Brown International
www.AlexandriaBrown.com

"I´ve had the pleasure of working with some of the top marketing minds of our time, and as far as results are concerned, Michele is right there with them. One idea she gave me for one of my recent launches, directly resulted in a 30% increase of sales. I´m planning on implementing that idea on a regular basis the results were so powerful. Thanks Michele!"

Mark Harris
Co-founder ThoughtLeaderSecrets.com
www.ThoughtLeaderSecrets.com
About Michele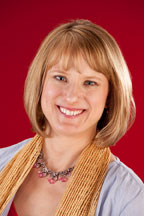 Considered one of the hottest direct response copywriters and marketing consultants in the industry today, Michele PW (Michele Pariza Wacek) has a reputation for crafting copy and creating online and offline marketing campaigns that get results.
Michele started writing professionally in 1992, working at agencies and on staff as a marketing/communication/writing specialist. In 1998, she started her business as a freelance copywriter.
But she quickly realized her vision was bigger than serving her clients as a one-woman-shop. In 2004, she began the transformation to building a copywriting and marketing company.
Two years later, her vision has turned into reality. Michele PW/Creative Concepts and Copywriting LLC is the premiere direct response copywriting and marketing company today, catering to entrepreneurs and small business owners internationally, including the "Who's Who" of Internet Marketing. Some of their clients include:
Ali Brown
Lisa Sasevich
Brian Tracy
John Assaraf
Bernadette Doyle
Alex Mandossian
Kendall SummerHawk
Alexis Martin Neely
In addition, Michele is also a national speaker and the bestselling author of the "Love-Based Copywriting" books that teach people how to write copy that attracts, inspires and invites. She has also completed two novels.
She holds a double major in English and Communications from the University of Wisconsin-Madison. Currently she lives in the mountains of Prescott, Arizona with her husband Paul and her southern squirrel hunter Cassie.