Ready for
a CONSISTENT Steady Stream of Warm Visitors to Your Website Eager to Buy What You Sell

?
From social networking to creating content, you'll be able to sit back and relax as we "do–it–all–for–you."
From social networking to creating content, you'll be able to sit back and relax as we "do–it–all–for–you."
I know. You're busy. And the last thing you want to do is add "social networking" to your never–ending to–do list.
That's where our social networking packages come in.
You're heard all about it. Social networking is all the rage. But there are a few problems:
Who has time to figure out which social networking sites or platforms you should be on?
And, once you figure that out, who has time to set up all those profiles and get it all working?
And, once THAT'S done, who has time to maintain it?
And what happens when things change? Who has time to follow all the social networking scene so you know what's hot and what's not?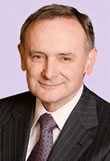 "When I started my cosmetic business I had a website created because in 2002 that was "the thing to do". After several iterations and several webmasters my site didn´t look bad but by the metrics of what caused new clients to come to the office my website was at the bottom of the pile.

A fellow copywriter friend referred me to Michele PW. That´s when things turned around. My site was rewritten -- more copy, smaller graphics, testimonials, response mechanisms, a blog (imagine that -- a blogging doctor, who would have thunk it), and here´s where it gets interesting: articles written for me (to copy edit) and submitted to article sites. Web 2.0 anyone? And video for the social media sites is just around the corner.

Michele´s company is no one trick pony. She has a complete organization with graphic arts design, article writers, copywriting expertise, blog support, technical support, and more -- offering a complete package of expertise under one roof.

But results are where the rubber meets the road. My website grew from a pretty object floating out there in cyberspace into the #1 lead generating tool for my company plus the best relationship maintaining tool through email management to my "herd".

Now, that´s worth bragging about.

I highly recommend Michele and her people for your website design and management. You won´t be sorry."

Dr. Fairfield
Center For Aeshtetics
www.CMDerm.com
And is social networking REALLY a good marketing strategy or is it simply a waste of time?
Yes to both. Yes it IS a really good marketing strategy and yes it CAN be a waste of time. It's very easy to waste hours upon hours on social networking, from getting caught up in time wasters to simply not knowing what you should and shouldn't be doing.
This is why you need a done–for–you social networking package. We can get you set up AND maintain your social networking presence. Best yet, we can help you with conversion strategies so you'll actually make money with your social networking. (Pretty amazing concept, eh?)
Now, one thing you're going to quickly learn in the social networking world is that content is king. What if you hate writing (or you simply don't have time)?
Well, we can take care of that too. We'll create custom articles for you that you can use in your ezine, blogs, podcasting, social networking and more. These are actual articles written just for you and only you.
In addition to creating articles, we also offer article marketing services and press release marketing services. Contact us for more details (see below).
Ready to get started? Apply for a "Need Copy Help" complimentary copy consultation right here.
Or, contact Info@MichelePW.com or 877–754–3384 x2 to get all your questions answered and get started.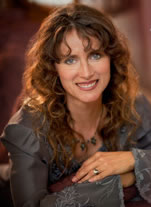 "My traffic has increased by over 50%! My business has improved because of your hard work and I am happy about that"

Kendall Summerhawk
Author, "How to Charge What You´re Worth and Get It!"
www.KendallSummerHawk.com
About Michele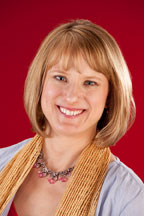 Considered one of the hottest direct response copywriters and marketing consultants in the industry today, Michele PW (Michele Pariza Wacek) has a reputation for crafting copy and creating online and offline marketing campaigns that get results.
Michele started writing professionally in 1992, working at agencies and on staff as a marketing/communication/writing specialist. In 1998, she started her business as a freelance copywriter.
But she quickly realized her vision was bigger than serving her clients as a one-woman-shop. In 2004, she began the transformation to building a copywriting and marketing company.
Two years later, her vision has turned into reality. Michele PW/Creative Concepts and Copywriting LLC is the premiere direct response copywriting and marketing company today, catering to entrepreneurs and small business owners internationally, including the "Who's Who" of Internet Marketing. Some of their clients include:
Ali Brown
Lisa Sasevich
Brian Tracy
John Assaraf
Bernadette Doyle
Alex Mandossian
Kendall SummerHawk
Alexis Martin Neely
In addition, Michele is also a national speaker and the bestselling author of the "Love-Based Copywriting" books that teach people how to write copy that attracts, inspires and invites. She has also completed two novels.
She holds a double major in English and Communications from the University of Wisconsin-Madison. Currently she lives in the mountains of Prescott, Arizona with her husband Paul and her southern squirrel hunter Cassie.