Link to Us
Thank you for wanting to link to MichelePW.com. Below are a couple of text options to make it easy for you.
For a text link, paste the following code onto your page:
<a href="http://www.michelepw.com">MichelePW.com –Your $Ka-ching$ Marketing Strategist</a>
If you want to link to my blogs, I offer RSS feeds, see my blog for more details.
Description of MichelePW.com:
About Michele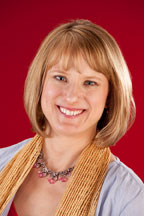 Considered one of the hottest direct response copywriters and marketing consultants in the industry today, Michele PW (Michele Pariza Wacek) has a reputation for crafting copy and creating online and offline marketing campaigns that get results.
Michele started writing professionally in 1992, working at agencies and on staff as a marketing/communication/writing specialist. In 1998, she started her business as a freelance copywriter.
But she quickly realized her vision was bigger than serving her clients as a one-woman-shop. In 2004, she began the transformation to building a copywriting and marketing company.
Two years later, her vision has turned into reality. Michele PW/Creative Concepts and Copywriting LLC is the premiere direct response copywriting and marketing company today, catering to entrepreneurs and small business owners internationally, including the "Who's Who" of Internet Marketing. Some of their clients include:
Ali Brown
Lisa Sasevich
Brian Tracy
John Assaraf
Bernadette Doyle
Alex Mandossian
Kendall SummerHawk
Alexis Martin Neely
In addition, Michele is also a national speaker and the bestselling author of the "Love-Based Copywriting" books that teach people how to write copy that attracts, inspires and invites. She has also completed two novels.
She holds a double major in English and Communications from the University of Wisconsin-Madison. Currently she lives in the mountains of Prescott, Arizona with her husband Paul and her southern squirrel hunter Cassie.
Love and success,
Michele PW
Bestselling Author of Love-Based Copywriting Books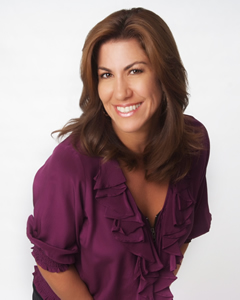 "I just wanna give a huge shout–out, and a huge thank you, to Michele PW and her amazing team for the difference that they´ve made in our marketing over the last two years. Michele and her team have done an amazing job at pulling together the copy, really helping us as a team member, with formulating our offers and our marketing plan, and I´ll tell ya, I wouldn´t wanna do it without her. I hope I never have to. I really want to recommend that you contact Michele and have her pair you up with the perfect team member who can take all that copy that bogs you down — you know it´s a labor of love — and provide you exactly what you need and help you maximize both on and offline sales."

Lisa Sasevich
The Queen of Sales Conversion
www.LisaSasevich.com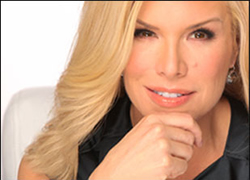 "Working with Michele PW was such a relief because she GETS direct response copywriting. She knew what I was looking for and was able to deliver. With her help, we had record-breaking numbers for one of our campaigns. I highly recommend Michele if you´re looking for copywriting that gets you results."

Ali Brown
Founder of Alexandria Brown International
www.AlexandriaBrown.com

"As an entrepreneur who studies marketing, I know how much time and energy it takes to write copy that sells. Finding Michele PW was like finding the missing link in my bottom line. In just one 2–day campaign I made $4,567 from two emails she wrote. Michele also helped me position my live event in a way that I never could have done alone – and new people came because of what they read about. That event alone generated over $50k in revenue. Michele is an essential part of my team and I recommend her to my clients regularly. If you want to have more clients and sales, I suggest you hire a great copywriter – Michele PW!"

Melanie Benson Strick

www.SuccessConnections.com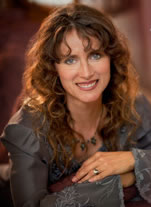 "Thanks to your eagle eye and copywriting changes to ONE simple email I increased registrations for my "Give Your Pricing a Kick-in-the-Pants" Virtual Workshop Intensive by 20%! That´s money that went straight into my bank account!"

Kendall Summerhawk
Author, "How to Charge What You´re Worth and Get It!"
www.KendallSummerHawk.com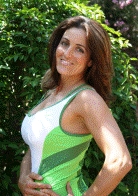 "Two months ago I was running out of money and totally frustrated with the lack of response my marketing materials were pulling in. I hired Michele PW after working with a business coach who helped us develop a promotional campaign that Michele PW wrote the copy for. I can honestly say that I was totally unprepared for the avalanche of customer response I received from the materials Michele did for me! As a result of her expert writing and the marketing materials she helped develop for us, I have tripled my client base in just 8 weeks!! Thank you so much Michele! You were truly the gift I needed!"

Michelle Van Otten

Ultimate Outdoor Fitness, LLC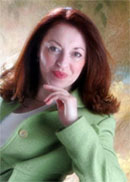 "With Michele´s expert copywriting and marketing help, we´re averaging an 8% conversion rate! Considering that 1% is typically considered really good by industry standards, we were blown away by the results."

Linda H. Hunt
Owner
www.SumSolutions.com