Warning
: Use of undefined constant title - assumed 'title' (this will throw an Error in a future version of PHP) in
/home/mwacek/public_html/resources/articles/list.php
on line
7
Warning
: Use of undefined constant graphic - assumed 'graphic' (this will throw an Error in a future version of PHP) in
/home/mwacek/public_html/resources/articles/list.php
on line
8
Warning
: Use of undefined constant file - assumed 'file' (this will throw an Error in a future version of PHP) in
/home/mwacek/public_html/resources/articles/list.php
on line
9
Warning
: Use of undefined constant title - assumed 'title' (this will throw an Error in a future version of PHP) in
/home/mwacek/public_html/resources/articles/list.php
on line
12
Warning
: Use of undefined constant graphic - assumed 'graphic' (this will throw an Error in a future version of PHP) in
/home/mwacek/public_html/resources/articles/list.php
on line
13
Warning
: Use of undefined constant file - assumed 'file' (this will throw an Error in a future version of PHP) in
/home/mwacek/public_html/resources/articles/list.php
on line
14
Warning
: Use of undefined constant title - assumed 'title' (this will throw an Error in a future version of PHP) in
/home/mwacek/public_html/resources/articles/list.php
on line
17
Warning
: Use of undefined constant graphic - assumed 'graphic' (this will throw an Error in a future version of PHP) in
/home/mwacek/public_html/resources/articles/list.php
on line
18
Warning
: Use of undefined constant file - assumed 'file' (this will throw an Error in a future version of PHP) in
/home/mwacek/public_html/resources/articles/list.php
on line
19
Warning
: Use of undefined constant title - assumed 'title' (this will throw an Error in a future version of PHP) in
/home/mwacek/public_html/resources/articles/list.php
on line
22
Warning
: Use of undefined constant graphic - assumed 'graphic' (this will throw an Error in a future version of PHP) in
/home/mwacek/public_html/resources/articles/list.php
on line
23
Warning
: Use of undefined constant file - assumed 'file' (this will throw an Error in a future version of PHP) in
/home/mwacek/public_html/resources/articles/list.php
on line
24
Warning
: Use of undefined constant title - assumed 'title' (this will throw an Error in a future version of PHP) in
/home/mwacek/public_html/resources/articles/list.php
on line
27
Warning
: Use of undefined constant graphic - assumed 'graphic' (this will throw an Error in a future version of PHP) in
/home/mwacek/public_html/resources/articles/list.php
on line
28
Warning
: Use of undefined constant file - assumed 'file' (this will throw an Error in a future version of PHP) in
/home/mwacek/public_html/resources/articles/list.php
on line
29
Warning
: Use of undefined constant title - assumed 'title' (this will throw an Error in a future version of PHP) in
/home/mwacek/public_html/resources/articles/list.php
on line
32
Warning
: Use of undefined constant graphic - assumed 'graphic' (this will throw an Error in a future version of PHP) in
/home/mwacek/public_html/resources/articles/list.php
on line
33
Warning
: Use of undefined constant file - assumed 'file' (this will throw an Error in a future version of PHP) in
/home/mwacek/public_html/resources/articles/list.php
on line
34
Warning
: Use of undefined constant title - assumed 'title' (this will throw an Error in a future version of PHP) in
/home/mwacek/public_html/resources/articles/list.php
on line
37
Warning
: Use of undefined constant graphic - assumed 'graphic' (this will throw an Error in a future version of PHP) in
/home/mwacek/public_html/resources/articles/list.php
on line
38
Warning
: Use of undefined constant file - assumed 'file' (this will throw an Error in a future version of PHP) in
/home/mwacek/public_html/resources/articles/list.php
on line
39
Warning
: Use of undefined constant title - assumed 'title' (this will throw an Error in a future version of PHP) in
/home/mwacek/public_html/resources/articles/list.php
on line
42
Warning
: Use of undefined constant graphic - assumed 'graphic' (this will throw an Error in a future version of PHP) in
/home/mwacek/public_html/resources/articles/list.php
on line
43
Warning
: Use of undefined constant file - assumed 'file' (this will throw an Error in a future version of PHP) in
/home/mwacek/public_html/resources/articles/list.php
on line
44
Warning
: Use of undefined constant title - assumed 'title' (this will throw an Error in a future version of PHP) in
/home/mwacek/public_html/resources/articles/list.php
on line
47
Warning
: Use of undefined constant graphic - assumed 'graphic' (this will throw an Error in a future version of PHP) in
/home/mwacek/public_html/resources/articles/list.php
on line
48
Warning
: Use of undefined constant file - assumed 'file' (this will throw an Error in a future version of PHP) in
/home/mwacek/public_html/resources/articles/list.php
on line
49
Warning
: Use of undefined constant title - assumed 'title' (this will throw an Error in a future version of PHP) in
/home/mwacek/public_html/resources/articles/list.php
on line
52
Warning
: Use of undefined constant graphic - assumed 'graphic' (this will throw an Error in a future version of PHP) in
/home/mwacek/public_html/resources/articles/list.php
on line
53
Warning
: Use of undefined constant file - assumed 'file' (this will throw an Error in a future version of PHP) in
/home/mwacek/public_html/resources/articles/list.php
on line
54
Warning
: Use of undefined constant title - assumed 'title' (this will throw an Error in a future version of PHP) in
/home/mwacek/public_html/resources/articles/list.php
on line
57
Warning
: Use of undefined constant graphic - assumed 'graphic' (this will throw an Error in a future version of PHP) in
/home/mwacek/public_html/resources/articles/list.php
on line
58
Warning
: Use of undefined constant file - assumed 'file' (this will throw an Error in a future version of PHP) in
/home/mwacek/public_html/resources/articles/list.php
on line
59
Warning
: Use of undefined constant title - assumed 'title' (this will throw an Error in a future version of PHP) in
/home/mwacek/public_html/resources/articles/list.php
on line
62
Warning
: Use of undefined constant graphic - assumed 'graphic' (this will throw an Error in a future version of PHP) in
/home/mwacek/public_html/resources/articles/list.php
on line
63
Warning
: Use of undefined constant file - assumed 'file' (this will throw an Error in a future version of PHP) in
/home/mwacek/public_html/resources/articles/list.php
on line
64
Warning
: Use of undefined constant title - assumed 'title' (this will throw an Error in a future version of PHP) in
/home/mwacek/public_html/resources/articles/list.php
on line
67
Warning
: Use of undefined constant graphic - assumed 'graphic' (this will throw an Error in a future version of PHP) in
/home/mwacek/public_html/resources/articles/list.php
on line
68
Warning
: Use of undefined constant file - assumed 'file' (this will throw an Error in a future version of PHP) in
/home/mwacek/public_html/resources/articles/list.php
on line
69
Warning
: Use of undefined constant title - assumed 'title' (this will throw an Error in a future version of PHP) in
/home/mwacek/public_html/resources/articles/list.php
on line
72
Warning
: Use of undefined constant graphic - assumed 'graphic' (this will throw an Error in a future version of PHP) in
/home/mwacek/public_html/resources/articles/list.php
on line
73
Warning
: Use of undefined constant file - assumed 'file' (this will throw an Error in a future version of PHP) in
/home/mwacek/public_html/resources/articles/list.php
on line
74
Warning
: Use of undefined constant title - assumed 'title' (this will throw an Error in a future version of PHP) in
/home/mwacek/public_html/resources/articles/list.php
on line
77
Warning
: Use of undefined constant graphic - assumed 'graphic' (this will throw an Error in a future version of PHP) in
/home/mwacek/public_html/resources/articles/list.php
on line
78
Warning
: Use of undefined constant file - assumed 'file' (this will throw an Error in a future version of PHP) in
/home/mwacek/public_html/resources/articles/list.php
on line
79
Warning
: Use of undefined constant title - assumed 'title' (this will throw an Error in a future version of PHP) in
/home/mwacek/public_html/resources/articles/list.php
on line
82
Warning
: Use of undefined constant graphic - assumed 'graphic' (this will throw an Error in a future version of PHP) in
/home/mwacek/public_html/resources/articles/list.php
on line
83
Warning
: Use of undefined constant file - assumed 'file' (this will throw an Error in a future version of PHP) in
/home/mwacek/public_html/resources/articles/list.php
on line
84
Warning
: Use of undefined constant title - assumed 'title' (this will throw an Error in a future version of PHP) in
/home/mwacek/public_html/resources/articles/list.php
on line
87
Warning
: Use of undefined constant graphic - assumed 'graphic' (this will throw an Error in a future version of PHP) in
/home/mwacek/public_html/resources/articles/list.php
on line
88
Warning
: Use of undefined constant file - assumed 'file' (this will throw an Error in a future version of PHP) in
/home/mwacek/public_html/resources/articles/list.php
on line
89
Warning
: Use of undefined constant title - assumed 'title' (this will throw an Error in a future version of PHP) in
/home/mwacek/public_html/resources/articles/list.php
on line
92
Warning
: Use of undefined constant graphic - assumed 'graphic' (this will throw an Error in a future version of PHP) in
/home/mwacek/public_html/resources/articles/list.php
on line
93
Warning
: Use of undefined constant file - assumed 'file' (this will throw an Error in a future version of PHP) in
/home/mwacek/public_html/resources/articles/list.php
on line
94
Warning
: Use of undefined constant title - assumed 'title' (this will throw an Error in a future version of PHP) in
/home/mwacek/public_html/resources/articles/list.php
on line
97
Warning
: Use of undefined constant graphic - assumed 'graphic' (this will throw an Error in a future version of PHP) in
/home/mwacek/public_html/resources/articles/list.php
on line
98
Warning
: Use of undefined constant file - assumed 'file' (this will throw an Error in a future version of PHP) in
/home/mwacek/public_html/resources/articles/list.php
on line
99
Warning
: Use of undefined constant title - assumed 'title' (this will throw an Error in a future version of PHP) in
/home/mwacek/public_html/resources/articles/list.php
on line
102
Warning
: Use of undefined constant graphic - assumed 'graphic' (this will throw an Error in a future version of PHP) in
/home/mwacek/public_html/resources/articles/list.php
on line
103
Warning
: Use of undefined constant file - assumed 'file' (this will throw an Error in a future version of PHP) in
/home/mwacek/public_html/resources/articles/list.php
on line
104
Warning
: Use of undefined constant title - assumed 'title' (this will throw an Error in a future version of PHP) in
/home/mwacek/public_html/resources/articles/list.php
on line
107
Warning
: Use of undefined constant graphic - assumed 'graphic' (this will throw an Error in a future version of PHP) in
/home/mwacek/public_html/resources/articles/list.php
on line
108
Warning
: Use of undefined constant file - assumed 'file' (this will throw an Error in a future version of PHP) in
/home/mwacek/public_html/resources/articles/list.php
on line
109
Warning
: Use of undefined constant title - assumed 'title' (this will throw an Error in a future version of PHP) in
/home/mwacek/public_html/resources/articles/list.php
on line
112
Warning
: Use of undefined constant graphic - assumed 'graphic' (this will throw an Error in a future version of PHP) in
/home/mwacek/public_html/resources/articles/list.php
on line
113
Warning
: Use of undefined constant file - assumed 'file' (this will throw an Error in a future version of PHP) in
/home/mwacek/public_html/resources/articles/list.php
on line
114
Warning
: Use of undefined constant title - assumed 'title' (this will throw an Error in a future version of PHP) in
/home/mwacek/public_html/resources/articles/list.php
on line
117
Warning
: Use of undefined constant graphic - assumed 'graphic' (this will throw an Error in a future version of PHP) in
/home/mwacek/public_html/resources/articles/list.php
on line
118
Warning
: Use of undefined constant file - assumed 'file' (this will throw an Error in a future version of PHP) in
/home/mwacek/public_html/resources/articles/list.php
on line
119
Warning
: Use of undefined constant title - assumed 'title' (this will throw an Error in a future version of PHP) in
/home/mwacek/public_html/resources/articles/list.php
on line
122
Warning
: Use of undefined constant graphic - assumed 'graphic' (this will throw an Error in a future version of PHP) in
/home/mwacek/public_html/resources/articles/list.php
on line
123
Warning
: Use of undefined constant file - assumed 'file' (this will throw an Error in a future version of PHP) in
/home/mwacek/public_html/resources/articles/list.php
on line
124
Warning
: Use of undefined constant title - assumed 'title' (this will throw an Error in a future version of PHP) in
/home/mwacek/public_html/resources/articles/list.php
on line
127
Warning
: Use of undefined constant graphic - assumed 'graphic' (this will throw an Error in a future version of PHP) in
/home/mwacek/public_html/resources/articles/list.php
on line
128
Warning
: Use of undefined constant file - assumed 'file' (this will throw an Error in a future version of PHP) in
/home/mwacek/public_html/resources/articles/list.php
on line
129
Warning
: Use of undefined constant title - assumed 'title' (this will throw an Error in a future version of PHP) in
/home/mwacek/public_html/resources/articles/list.php
on line
132
Warning
: Use of undefined constant file - assumed 'file' (this will throw an Error in a future version of PHP) in
/home/mwacek/public_html/resources/articles/list.php
on line
133
Warning
: Use of undefined constant title - assumed 'title' (this will throw an Error in a future version of PHP) in
/home/mwacek/public_html/resources/articles/list.php
on line
136
Warning
: Use of undefined constant graphic - assumed 'graphic' (this will throw an Error in a future version of PHP) in
/home/mwacek/public_html/resources/articles/list.php
on line
137
Warning
: Use of undefined constant file - assumed 'file' (this will throw an Error in a future version of PHP) in
/home/mwacek/public_html/resources/articles/list.php
on line
138
Warning
: Use of undefined constant title - assumed 'title' (this will throw an Error in a future version of PHP) in
/home/mwacek/public_html/resources/articles/list.php
on line
141
Warning
: Use of undefined constant graphic - assumed 'graphic' (this will throw an Error in a future version of PHP) in
/home/mwacek/public_html/resources/articles/list.php
on line
142
Warning
: Use of undefined constant file - assumed 'file' (this will throw an Error in a future version of PHP) in
/home/mwacek/public_html/resources/articles/list.php
on line
143
Warning
: Use of undefined constant title - assumed 'title' (this will throw an Error in a future version of PHP) in
/home/mwacek/public_html/resources/articles/list.php
on line
146
Warning
: Use of undefined constant graphic - assumed 'graphic' (this will throw an Error in a future version of PHP) in
/home/mwacek/public_html/resources/articles/list.php
on line
147
Warning
: Use of undefined constant file - assumed 'file' (this will throw an Error in a future version of PHP) in
/home/mwacek/public_html/resources/articles/list.php
on line
148
Warning
: Use of undefined constant title - assumed 'title' (this will throw an Error in a future version of PHP) in
/home/mwacek/public_html/resources/articles/list.php
on line
151
Warning
: Use of undefined constant graphic - assumed 'graphic' (this will throw an Error in a future version of PHP) in
/home/mwacek/public_html/resources/articles/list.php
on line
152
Warning
: Use of undefined constant file - assumed 'file' (this will throw an Error in a future version of PHP) in
/home/mwacek/public_html/resources/articles/list.php
on line
153
Warning
: Use of undefined constant title - assumed 'title' (this will throw an Error in a future version of PHP) in
/home/mwacek/public_html/resources/articles/list.php
on line
156
Warning
: Use of undefined constant graphic - assumed 'graphic' (this will throw an Error in a future version of PHP) in
/home/mwacek/public_html/resources/articles/list.php
on line
157
Warning
: Use of undefined constant file - assumed 'file' (this will throw an Error in a future version of PHP) in
/home/mwacek/public_html/resources/articles/list.php
on line
158
Warning
: Use of undefined constant title - assumed 'title' (this will throw an Error in a future version of PHP) in
/home/mwacek/public_html/resources/articles/list.php
on line
161
Warning
: Use of undefined constant graphic - assumed 'graphic' (this will throw an Error in a future version of PHP) in
/home/mwacek/public_html/resources/articles/list.php
on line
162
Warning
: Use of undefined constant file - assumed 'file' (this will throw an Error in a future version of PHP) in
/home/mwacek/public_html/resources/articles/list.php
on line
163
Warning
: Use of undefined constant title - assumed 'title' (this will throw an Error in a future version of PHP) in
/home/mwacek/public_html/resources/articles/list.php
on line
166
Warning
: Use of undefined constant graphic - assumed 'graphic' (this will throw an Error in a future version of PHP) in
/home/mwacek/public_html/resources/articles/list.php
on line
167
Warning
: Use of undefined constant file - assumed 'file' (this will throw an Error in a future version of PHP) in
/home/mwacek/public_html/resources/articles/list.php
on line
168
Warning
: Use of undefined constant title - assumed 'title' (this will throw an Error in a future version of PHP) in
/home/mwacek/public_html/resources/articles/list.php
on line
171
Warning
: Use of undefined constant graphic - assumed 'graphic' (this will throw an Error in a future version of PHP) in
/home/mwacek/public_html/resources/articles/list.php
on line
172
Warning
: Use of undefined constant file - assumed 'file' (this will throw an Error in a future version of PHP) in
/home/mwacek/public_html/resources/articles/list.php
on line
173
Warning
: Use of undefined constant title - assumed 'title' (this will throw an Error in a future version of PHP) in
/home/mwacek/public_html/resources/articles/list.php
on line
176
Warning
: Use of undefined constant graphic - assumed 'graphic' (this will throw an Error in a future version of PHP) in
/home/mwacek/public_html/resources/articles/list.php
on line
177
Warning
: Use of undefined constant file - assumed 'file' (this will throw an Error in a future version of PHP) in
/home/mwacek/public_html/resources/articles/list.php
on line
178
Warning
: Use of undefined constant title - assumed 'title' (this will throw an Error in a future version of PHP) in
/home/mwacek/public_html/resources/articles/list.php
on line
181
Warning
: Use of undefined constant graphic - assumed 'graphic' (this will throw an Error in a future version of PHP) in
/home/mwacek/public_html/resources/articles/list.php
on line
182
Warning
: Use of undefined constant file - assumed 'file' (this will throw an Error in a future version of PHP) in
/home/mwacek/public_html/resources/articles/list.php
on line
183
Warning
: Use of undefined constant title - assumed 'title' (this will throw an Error in a future version of PHP) in
/home/mwacek/public_html/resources/articles/list.php
on line
186
Warning
: Use of undefined constant graphic - assumed 'graphic' (this will throw an Error in a future version of PHP) in
/home/mwacek/public_html/resources/articles/list.php
on line
187
Warning
: Use of undefined constant file - assumed 'file' (this will throw an Error in a future version of PHP) in
/home/mwacek/public_html/resources/articles/list.php
on line
188
Warning
: Use of undefined constant title - assumed 'title' (this will throw an Error in a future version of PHP) in
/home/mwacek/public_html/resources/articles/list.php
on line
191
Warning
: Use of undefined constant graphic - assumed 'graphic' (this will throw an Error in a future version of PHP) in
/home/mwacek/public_html/resources/articles/list.php
on line
192
Warning
: Use of undefined constant file - assumed 'file' (this will throw an Error in a future version of PHP) in
/home/mwacek/public_html/resources/articles/list.php
on line
193
Warning
: Use of undefined constant title - assumed 'title' (this will throw an Error in a future version of PHP) in
/home/mwacek/public_html/resources/articles/list.php
on line
196
Warning
: Use of undefined constant graphic - assumed 'graphic' (this will throw an Error in a future version of PHP) in
/home/mwacek/public_html/resources/articles/list.php
on line
197
Warning
: Use of undefined constant file - assumed 'file' (this will throw an Error in a future version of PHP) in
/home/mwacek/public_html/resources/articles/list.php
on line
198
Warning
: Use of undefined constant title - assumed 'title' (this will throw an Error in a future version of PHP) in
/home/mwacek/public_html/resources/articles/list.php
on line
201
Warning
: Use of undefined constant graphic - assumed 'graphic' (this will throw an Error in a future version of PHP) in
/home/mwacek/public_html/resources/articles/list.php
on line
202
Warning
: Use of undefined constant file - assumed 'file' (this will throw an Error in a future version of PHP) in
/home/mwacek/public_html/resources/articles/list.php
on line
203
Warning
: Use of undefined constant title - assumed 'title' (this will throw an Error in a future version of PHP) in
/home/mwacek/public_html/resources/articles/list.php
on line
206
Warning
: Use of undefined constant graphic - assumed 'graphic' (this will throw an Error in a future version of PHP) in
/home/mwacek/public_html/resources/articles/list.php
on line
207
Warning
: Use of undefined constant file - assumed 'file' (this will throw an Error in a future version of PHP) in
/home/mwacek/public_html/resources/articles/list.php
on line
208
Warning
: Use of undefined constant title - assumed 'title' (this will throw an Error in a future version of PHP) in
/home/mwacek/public_html/resources/articles/list.php
on line
211
Warning
: Use of undefined constant graphic - assumed 'graphic' (this will throw an Error in a future version of PHP) in
/home/mwacek/public_html/resources/articles/list.php
on line
212
Warning
: Use of undefined constant file - assumed 'file' (this will throw an Error in a future version of PHP) in
/home/mwacek/public_html/resources/articles/list.php
on line
213
Warning
: Use of undefined constant title - assumed 'title' (this will throw an Error in a future version of PHP) in
/home/mwacek/public_html/resources/articles/list.php
on line
216
Warning
: Use of undefined constant graphic - assumed 'graphic' (this will throw an Error in a future version of PHP) in
/home/mwacek/public_html/resources/articles/list.php
on line
217
Warning
: Use of undefined constant file - assumed 'file' (this will throw an Error in a future version of PHP) in
/home/mwacek/public_html/resources/articles/list.php
on line
218
Warning
: Use of undefined constant title - assumed 'title' (this will throw an Error in a future version of PHP) in
/home/mwacek/public_html/resources/articles/list.php
on line
221
Warning
: Use of undefined constant graphic - assumed 'graphic' (this will throw an Error in a future version of PHP) in
/home/mwacek/public_html/resources/articles/list.php
on line
222
Warning
: Use of undefined constant file - assumed 'file' (this will throw an Error in a future version of PHP) in
/home/mwacek/public_html/resources/articles/list.php
on line
223
Warning
: Use of undefined constant title - assumed 'title' (this will throw an Error in a future version of PHP) in
/home/mwacek/public_html/resources/articles/list.php
on line
226
Warning
: Use of undefined constant graphic - assumed 'graphic' (this will throw an Error in a future version of PHP) in
/home/mwacek/public_html/resources/articles/list.php
on line
227
Warning
: Use of undefined constant file - assumed 'file' (this will throw an Error in a future version of PHP) in
/home/mwacek/public_html/resources/articles/list.php
on line
228
Warning
: Use of undefined constant title - assumed 'title' (this will throw an Error in a future version of PHP) in
/home/mwacek/public_html/resources/articles/list.php
on line
231
Warning
: Use of undefined constant graphic - assumed 'graphic' (this will throw an Error in a future version of PHP) in
/home/mwacek/public_html/resources/articles/list.php
on line
232
Warning
: Use of undefined constant file - assumed 'file' (this will throw an Error in a future version of PHP) in
/home/mwacek/public_html/resources/articles/list.php
on line
233
Warning
: Use of undefined constant title - assumed 'title' (this will throw an Error in a future version of PHP) in
/home/mwacek/public_html/resources/articles/list.php
on line
236
Warning
: Use of undefined constant graphic - assumed 'graphic' (this will throw an Error in a future version of PHP) in
/home/mwacek/public_html/resources/articles/list.php
on line
237
Warning
: Use of undefined constant file - assumed 'file' (this will throw an Error in a future version of PHP) in
/home/mwacek/public_html/resources/articles/list.php
on line
238
Warning
: Use of undefined constant title - assumed 'title' (this will throw an Error in a future version of PHP) in
/home/mwacek/public_html/resources/articles/list.php
on line
241
Warning
: Use of undefined constant graphic - assumed 'graphic' (this will throw an Error in a future version of PHP) in
/home/mwacek/public_html/resources/articles/list.php
on line
242
Warning
: Use of undefined constant file - assumed 'file' (this will throw an Error in a future version of PHP) in
/home/mwacek/public_html/resources/articles/list.php
on line
243
Warning
: Use of undefined constant title - assumed 'title' (this will throw an Error in a future version of PHP) in
/home/mwacek/public_html/resources/articles/list.php
on line
246
Warning
: Use of undefined constant graphic - assumed 'graphic' (this will throw an Error in a future version of PHP) in
/home/mwacek/public_html/resources/articles/list.php
on line
247
Warning
: Use of undefined constant file - assumed 'file' (this will throw an Error in a future version of PHP) in
/home/mwacek/public_html/resources/articles/list.php
on line
248
Warning
: Use of undefined constant title - assumed 'title' (this will throw an Error in a future version of PHP) in
/home/mwacek/public_html/resources/articles/list.php
on line
251
Warning
: Use of undefined constant graphic - assumed 'graphic' (this will throw an Error in a future version of PHP) in
/home/mwacek/public_html/resources/articles/list.php
on line
252
Warning
: Use of undefined constant file - assumed 'file' (this will throw an Error in a future version of PHP) in
/home/mwacek/public_html/resources/articles/list.php
on line
253
Warning
: Use of undefined constant title - assumed 'title' (this will throw an Error in a future version of PHP) in
/home/mwacek/public_html/resources/articles/list.php
on line
256
Warning
: Use of undefined constant graphic - assumed 'graphic' (this will throw an Error in a future version of PHP) in
/home/mwacek/public_html/resources/articles/list.php
on line
257
Warning
: Use of undefined constant file - assumed 'file' (this will throw an Error in a future version of PHP) in
/home/mwacek/public_html/resources/articles/list.php
on line
258
Warning
: Use of undefined constant title - assumed 'title' (this will throw an Error in a future version of PHP) in
/home/mwacek/public_html/resources/articles/list.php
on line
261
Warning
: Use of undefined constant graphic - assumed 'graphic' (this will throw an Error in a future version of PHP) in
/home/mwacek/public_html/resources/articles/list.php
on line
262
Warning
: Use of undefined constant file - assumed 'file' (this will throw an Error in a future version of PHP) in
/home/mwacek/public_html/resources/articles/list.php
on line
263
Warning
: Use of undefined constant title - assumed 'title' (this will throw an Error in a future version of PHP) in
/home/mwacek/public_html/resources/articles/list.php
on line
266
Warning
: Use of undefined constant graphic - assumed 'graphic' (this will throw an Error in a future version of PHP) in
/home/mwacek/public_html/resources/articles/list.php
on line
267
Warning
: Use of undefined constant file - assumed 'file' (this will throw an Error in a future version of PHP) in
/home/mwacek/public_html/resources/articles/list.php
on line
268
Warning
: Use of undefined constant title - assumed 'title' (this will throw an Error in a future version of PHP) in
/home/mwacek/public_html/resources/articles/list.php
on line
271
Warning
: Use of undefined constant graphic - assumed 'graphic' (this will throw an Error in a future version of PHP) in
/home/mwacek/public_html/resources/articles/list.php
on line
272
Warning
: Use of undefined constant file - assumed 'file' (this will throw an Error in a future version of PHP) in
/home/mwacek/public_html/resources/articles/list.php
on line
273
Warning
: Use of undefined constant title - assumed 'title' (this will throw an Error in a future version of PHP) in
/home/mwacek/public_html/resources/articles/list.php
on line
276
Warning
: Use of undefined constant graphic - assumed 'graphic' (this will throw an Error in a future version of PHP) in
/home/mwacek/public_html/resources/articles/list.php
on line
277
Warning
: Use of undefined constant file - assumed 'file' (this will throw an Error in a future version of PHP) in
/home/mwacek/public_html/resources/articles/list.php
on line
278
Warning
: Use of undefined constant title - assumed 'title' (this will throw an Error in a future version of PHP) in
/home/mwacek/public_html/resources/articles/list.php
on line
281
Warning
: Use of undefined constant graphic - assumed 'graphic' (this will throw an Error in a future version of PHP) in
/home/mwacek/public_html/resources/articles/list.php
on line
282
Warning
: Use of undefined constant file - assumed 'file' (this will throw an Error in a future version of PHP) in
/home/mwacek/public_html/resources/articles/list.php
on line
283
Warning
: Use of undefined constant title - assumed 'title' (this will throw an Error in a future version of PHP) in
/home/mwacek/public_html/resources/articles/list.php
on line
286
Warning
: Use of undefined constant graphic - assumed 'graphic' (this will throw an Error in a future version of PHP) in
/home/mwacek/public_html/resources/articles/list.php
on line
287
Warning
: Use of undefined constant file - assumed 'file' (this will throw an Error in a future version of PHP) in
/home/mwacek/public_html/resources/articles/list.php
on line
288
Warning
: Use of undefined constant title - assumed 'title' (this will throw an Error in a future version of PHP) in
/home/mwacek/public_html/resources/articles/list.php
on line
291
Warning
: Use of undefined constant graphic - assumed 'graphic' (this will throw an Error in a future version of PHP) in
/home/mwacek/public_html/resources/articles/list.php
on line
292
Warning
: Use of undefined constant file - assumed 'file' (this will throw an Error in a future version of PHP) in
/home/mwacek/public_html/resources/articles/list.php
on line
293
Warning
: Use of undefined constant title - assumed 'title' (this will throw an Error in a future version of PHP) in
/home/mwacek/public_html/resources/articles/list.php
on line
296
Warning
: Use of undefined constant graphic - assumed 'graphic' (this will throw an Error in a future version of PHP) in
/home/mwacek/public_html/resources/articles/list.php
on line
297
Warning
: Use of undefined constant file - assumed 'file' (this will throw an Error in a future version of PHP) in
/home/mwacek/public_html/resources/articles/list.php
on line
298
Warning
: Use of undefined constant title - assumed 'title' (this will throw an Error in a future version of PHP) in
/home/mwacek/public_html/resources/articles/list.php
on line
301
Warning
: Use of undefined constant graphic - assumed 'graphic' (this will throw an Error in a future version of PHP) in
/home/mwacek/public_html/resources/articles/list.php
on line
302
Warning
: Use of undefined constant file - assumed 'file' (this will throw an Error in a future version of PHP) in
/home/mwacek/public_html/resources/articles/list.php
on line
303
Warning
: Use of undefined constant title - assumed 'title' (this will throw an Error in a future version of PHP) in
/home/mwacek/public_html/resources/articles/list.php
on line
306
Warning
: Use of undefined constant graphic - assumed 'graphic' (this will throw an Error in a future version of PHP) in
/home/mwacek/public_html/resources/articles/list.php
on line
307
Warning
: Use of undefined constant file - assumed 'file' (this will throw an Error in a future version of PHP) in
/home/mwacek/public_html/resources/articles/list.php
on line
308
Warning
: Use of undefined constant title - assumed 'title' (this will throw an Error in a future version of PHP) in
/home/mwacek/public_html/resources/articles/list.php
on line
311
Warning
: Use of undefined constant graphic - assumed 'graphic' (this will throw an Error in a future version of PHP) in
/home/mwacek/public_html/resources/articles/list.php
on line
312
Warning
: Use of undefined constant file - assumed 'file' (this will throw an Error in a future version of PHP) in
/home/mwacek/public_html/resources/articles/list.php
on line
313
Is a fear of spelling getting in your way?
According to Julia Cameron, author of The Artist's Way, the fear of being a bad speller is a remarkably common fear for people who want to write but are creatively blocked.
It doesn't matter that the fear is irrational, it doesn't matter that every single word-processing program out there comes with a spell checker, the fear of not being able to spell still haunts those would-be writers. And thus, those people remain blocked.
Many people who are blocked creatively suffer from some sort of fear. Some fears are based on creative "myths" (all artists are broke, crazy, alcoholic, dying from AIDS, etc.), some are based on things adults said to us as children and some, like the fear of being a bad speller, appear to be based on nothing at all.
Regardless of where the fear came from, there's no denying its power. And the harder it is to admit to a fear, the more potent it becomes. After all, imagine trying to explain to someone that you can't write because you can't spell. You would sound like an idiot. So you don't say anything. And because that fear goes unvoiced, it burrows deeper and deeper inside you.
Some of the other more "common" fears blocking people Cameron mentions include:
• I'll be broke
I'll go crazy
I'll become impotent
I'll become self-destructive
I'll become sick
I'll end up alone
I'll be angry all the time
I can't because it's too late, I'm too old, too washed up, too something.
Remember, these fears are not necessarily true. There are plenty of creative people who are happy, well-adjusted and making money. (Some of them are even elderly.) Being creative does not mean you have to make a choice between being creative and having something negative happen. When you decide to be more creative, you're choosing to enrich your life positively.
So what fears are blocking you? What's keeping you from realizing your creative potential? Try keeping a journal for a few days or weeks to see if you can uncover what's blocking you and expose it.
Fears are like vampires — drag them into the light and they burn up. But let them live in dark places and they fester and grow. Get your fears out into the open, even if all you do is write in your journal about it. That's the first step to becoming more creative.
Michele PW (Michele Pariza Wacek) is your Ka-Ching! Marketing strategist and owns Creative Concepts and Copywriting LLC, a copywriting and marketing agency. She helps entrepreneurs become more successful at attracting more clients, selling more products and services and boosting their business. To find out how she can help you take your business to the next level, visit her site at www.MichelePW.com. Copyright © 2018 MichelePW all rights reserved.
About Michele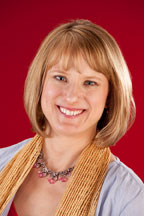 Considered one of the hottest direct response copywriters and marketing consultants in the industry today, Michele PW (Michele Pariza Wacek) has a reputation for crafting copy and creating online and offline marketing campaigns that get results.
Michele started writing professionally in 1992, working at agencies and on staff as a marketing/communication/writing specialist. In 1998, she started her business as a freelance copywriter.
But she quickly realized her vision was bigger than serving her clients as a one-woman-shop. In 2004, she began the transformation to building a copywriting and marketing company.
Two years later, her vision has turned into reality. Michele PW/Creative Concepts and Copywriting LLC is the premiere direct response copywriting and marketing company today, catering to entrepreneurs and small business owners internationally, including the "Who's Who" of Internet Marketing. Some of their clients include:
Ali Brown
Lisa Sasevich
Brian Tracy
John Assaraf
Bernadette Doyle
Alex Mandossian
Kendall SummerHawk
Alexis Martin Neely
In addition, Michele is also a national speaker and the bestselling author of the "Love-Based Copywriting" books that teach people how to write copy that attracts, inspires and invites. She has also completed two novels.
She holds a double major in English and Communications from the University of Wisconsin-Madison. Currently she lives in the mountains of Prescott, Arizona with her husband Paul and her southern squirrel hunter Cassie.