Warning
: Use of undefined constant title - assumed 'title' (this will throw an Error in a future version of PHP) in
/home/mwacek/public_html/resources/articles/list.php
on line
7
Warning
: Use of undefined constant graphic - assumed 'graphic' (this will throw an Error in a future version of PHP) in
/home/mwacek/public_html/resources/articles/list.php
on line
8
Warning
: Use of undefined constant file - assumed 'file' (this will throw an Error in a future version of PHP) in
/home/mwacek/public_html/resources/articles/list.php
on line
9
Warning
: Use of undefined constant title - assumed 'title' (this will throw an Error in a future version of PHP) in
/home/mwacek/public_html/resources/articles/list.php
on line
12
Warning
: Use of undefined constant graphic - assumed 'graphic' (this will throw an Error in a future version of PHP) in
/home/mwacek/public_html/resources/articles/list.php
on line
13
Warning
: Use of undefined constant file - assumed 'file' (this will throw an Error in a future version of PHP) in
/home/mwacek/public_html/resources/articles/list.php
on line
14
Warning
: Use of undefined constant title - assumed 'title' (this will throw an Error in a future version of PHP) in
/home/mwacek/public_html/resources/articles/list.php
on line
17
Warning
: Use of undefined constant graphic - assumed 'graphic' (this will throw an Error in a future version of PHP) in
/home/mwacek/public_html/resources/articles/list.php
on line
18
Warning
: Use of undefined constant file - assumed 'file' (this will throw an Error in a future version of PHP) in
/home/mwacek/public_html/resources/articles/list.php
on line
19
Warning
: Use of undefined constant title - assumed 'title' (this will throw an Error in a future version of PHP) in
/home/mwacek/public_html/resources/articles/list.php
on line
22
Warning
: Use of undefined constant graphic - assumed 'graphic' (this will throw an Error in a future version of PHP) in
/home/mwacek/public_html/resources/articles/list.php
on line
23
Warning
: Use of undefined constant file - assumed 'file' (this will throw an Error in a future version of PHP) in
/home/mwacek/public_html/resources/articles/list.php
on line
24
Warning
: Use of undefined constant title - assumed 'title' (this will throw an Error in a future version of PHP) in
/home/mwacek/public_html/resources/articles/list.php
on line
27
Warning
: Use of undefined constant graphic - assumed 'graphic' (this will throw an Error in a future version of PHP) in
/home/mwacek/public_html/resources/articles/list.php
on line
28
Warning
: Use of undefined constant file - assumed 'file' (this will throw an Error in a future version of PHP) in
/home/mwacek/public_html/resources/articles/list.php
on line
29
Warning
: Use of undefined constant title - assumed 'title' (this will throw an Error in a future version of PHP) in
/home/mwacek/public_html/resources/articles/list.php
on line
32
Warning
: Use of undefined constant graphic - assumed 'graphic' (this will throw an Error in a future version of PHP) in
/home/mwacek/public_html/resources/articles/list.php
on line
33
Warning
: Use of undefined constant file - assumed 'file' (this will throw an Error in a future version of PHP) in
/home/mwacek/public_html/resources/articles/list.php
on line
34
Warning
: Use of undefined constant title - assumed 'title' (this will throw an Error in a future version of PHP) in
/home/mwacek/public_html/resources/articles/list.php
on line
37
Warning
: Use of undefined constant graphic - assumed 'graphic' (this will throw an Error in a future version of PHP) in
/home/mwacek/public_html/resources/articles/list.php
on line
38
Warning
: Use of undefined constant file - assumed 'file' (this will throw an Error in a future version of PHP) in
/home/mwacek/public_html/resources/articles/list.php
on line
39
Warning
: Use of undefined constant title - assumed 'title' (this will throw an Error in a future version of PHP) in
/home/mwacek/public_html/resources/articles/list.php
on line
42
Warning
: Use of undefined constant graphic - assumed 'graphic' (this will throw an Error in a future version of PHP) in
/home/mwacek/public_html/resources/articles/list.php
on line
43
Warning
: Use of undefined constant file - assumed 'file' (this will throw an Error in a future version of PHP) in
/home/mwacek/public_html/resources/articles/list.php
on line
44
Warning
: Use of undefined constant title - assumed 'title' (this will throw an Error in a future version of PHP) in
/home/mwacek/public_html/resources/articles/list.php
on line
47
Warning
: Use of undefined constant graphic - assumed 'graphic' (this will throw an Error in a future version of PHP) in
/home/mwacek/public_html/resources/articles/list.php
on line
48
Warning
: Use of undefined constant file - assumed 'file' (this will throw an Error in a future version of PHP) in
/home/mwacek/public_html/resources/articles/list.php
on line
49
Warning
: Use of undefined constant title - assumed 'title' (this will throw an Error in a future version of PHP) in
/home/mwacek/public_html/resources/articles/list.php
on line
52
Warning
: Use of undefined constant graphic - assumed 'graphic' (this will throw an Error in a future version of PHP) in
/home/mwacek/public_html/resources/articles/list.php
on line
53
Warning
: Use of undefined constant file - assumed 'file' (this will throw an Error in a future version of PHP) in
/home/mwacek/public_html/resources/articles/list.php
on line
54
Warning
: Use of undefined constant title - assumed 'title' (this will throw an Error in a future version of PHP) in
/home/mwacek/public_html/resources/articles/list.php
on line
57
Warning
: Use of undefined constant graphic - assumed 'graphic' (this will throw an Error in a future version of PHP) in
/home/mwacek/public_html/resources/articles/list.php
on line
58
Warning
: Use of undefined constant file - assumed 'file' (this will throw an Error in a future version of PHP) in
/home/mwacek/public_html/resources/articles/list.php
on line
59
Warning
: Use of undefined constant title - assumed 'title' (this will throw an Error in a future version of PHP) in
/home/mwacek/public_html/resources/articles/list.php
on line
62
Warning
: Use of undefined constant graphic - assumed 'graphic' (this will throw an Error in a future version of PHP) in
/home/mwacek/public_html/resources/articles/list.php
on line
63
Warning
: Use of undefined constant file - assumed 'file' (this will throw an Error in a future version of PHP) in
/home/mwacek/public_html/resources/articles/list.php
on line
64
Warning
: Use of undefined constant title - assumed 'title' (this will throw an Error in a future version of PHP) in
/home/mwacek/public_html/resources/articles/list.php
on line
67
Warning
: Use of undefined constant graphic - assumed 'graphic' (this will throw an Error in a future version of PHP) in
/home/mwacek/public_html/resources/articles/list.php
on line
68
Warning
: Use of undefined constant file - assumed 'file' (this will throw an Error in a future version of PHP) in
/home/mwacek/public_html/resources/articles/list.php
on line
69
Warning
: Use of undefined constant title - assumed 'title' (this will throw an Error in a future version of PHP) in
/home/mwacek/public_html/resources/articles/list.php
on line
72
Warning
: Use of undefined constant graphic - assumed 'graphic' (this will throw an Error in a future version of PHP) in
/home/mwacek/public_html/resources/articles/list.php
on line
73
Warning
: Use of undefined constant file - assumed 'file' (this will throw an Error in a future version of PHP) in
/home/mwacek/public_html/resources/articles/list.php
on line
74
Warning
: Use of undefined constant title - assumed 'title' (this will throw an Error in a future version of PHP) in
/home/mwacek/public_html/resources/articles/list.php
on line
77
Warning
: Use of undefined constant graphic - assumed 'graphic' (this will throw an Error in a future version of PHP) in
/home/mwacek/public_html/resources/articles/list.php
on line
78
Warning
: Use of undefined constant file - assumed 'file' (this will throw an Error in a future version of PHP) in
/home/mwacek/public_html/resources/articles/list.php
on line
79
Warning
: Use of undefined constant title - assumed 'title' (this will throw an Error in a future version of PHP) in
/home/mwacek/public_html/resources/articles/list.php
on line
82
Warning
: Use of undefined constant graphic - assumed 'graphic' (this will throw an Error in a future version of PHP) in
/home/mwacek/public_html/resources/articles/list.php
on line
83
Warning
: Use of undefined constant file - assumed 'file' (this will throw an Error in a future version of PHP) in
/home/mwacek/public_html/resources/articles/list.php
on line
84
Warning
: Use of undefined constant title - assumed 'title' (this will throw an Error in a future version of PHP) in
/home/mwacek/public_html/resources/articles/list.php
on line
87
Warning
: Use of undefined constant graphic - assumed 'graphic' (this will throw an Error in a future version of PHP) in
/home/mwacek/public_html/resources/articles/list.php
on line
88
Warning
: Use of undefined constant file - assumed 'file' (this will throw an Error in a future version of PHP) in
/home/mwacek/public_html/resources/articles/list.php
on line
89
Warning
: Use of undefined constant title - assumed 'title' (this will throw an Error in a future version of PHP) in
/home/mwacek/public_html/resources/articles/list.php
on line
92
Warning
: Use of undefined constant graphic - assumed 'graphic' (this will throw an Error in a future version of PHP) in
/home/mwacek/public_html/resources/articles/list.php
on line
93
Warning
: Use of undefined constant file - assumed 'file' (this will throw an Error in a future version of PHP) in
/home/mwacek/public_html/resources/articles/list.php
on line
94
Warning
: Use of undefined constant title - assumed 'title' (this will throw an Error in a future version of PHP) in
/home/mwacek/public_html/resources/articles/list.php
on line
97
Warning
: Use of undefined constant graphic - assumed 'graphic' (this will throw an Error in a future version of PHP) in
/home/mwacek/public_html/resources/articles/list.php
on line
98
Warning
: Use of undefined constant file - assumed 'file' (this will throw an Error in a future version of PHP) in
/home/mwacek/public_html/resources/articles/list.php
on line
99
Warning
: Use of undefined constant title - assumed 'title' (this will throw an Error in a future version of PHP) in
/home/mwacek/public_html/resources/articles/list.php
on line
102
Warning
: Use of undefined constant graphic - assumed 'graphic' (this will throw an Error in a future version of PHP) in
/home/mwacek/public_html/resources/articles/list.php
on line
103
Warning
: Use of undefined constant file - assumed 'file' (this will throw an Error in a future version of PHP) in
/home/mwacek/public_html/resources/articles/list.php
on line
104
Warning
: Use of undefined constant title - assumed 'title' (this will throw an Error in a future version of PHP) in
/home/mwacek/public_html/resources/articles/list.php
on line
107
Warning
: Use of undefined constant graphic - assumed 'graphic' (this will throw an Error in a future version of PHP) in
/home/mwacek/public_html/resources/articles/list.php
on line
108
Warning
: Use of undefined constant file - assumed 'file' (this will throw an Error in a future version of PHP) in
/home/mwacek/public_html/resources/articles/list.php
on line
109
Warning
: Use of undefined constant title - assumed 'title' (this will throw an Error in a future version of PHP) in
/home/mwacek/public_html/resources/articles/list.php
on line
112
Warning
: Use of undefined constant graphic - assumed 'graphic' (this will throw an Error in a future version of PHP) in
/home/mwacek/public_html/resources/articles/list.php
on line
113
Warning
: Use of undefined constant file - assumed 'file' (this will throw an Error in a future version of PHP) in
/home/mwacek/public_html/resources/articles/list.php
on line
114
Warning
: Use of undefined constant title - assumed 'title' (this will throw an Error in a future version of PHP) in
/home/mwacek/public_html/resources/articles/list.php
on line
117
Warning
: Use of undefined constant graphic - assumed 'graphic' (this will throw an Error in a future version of PHP) in
/home/mwacek/public_html/resources/articles/list.php
on line
118
Warning
: Use of undefined constant file - assumed 'file' (this will throw an Error in a future version of PHP) in
/home/mwacek/public_html/resources/articles/list.php
on line
119
Warning
: Use of undefined constant title - assumed 'title' (this will throw an Error in a future version of PHP) in
/home/mwacek/public_html/resources/articles/list.php
on line
122
Warning
: Use of undefined constant graphic - assumed 'graphic' (this will throw an Error in a future version of PHP) in
/home/mwacek/public_html/resources/articles/list.php
on line
123
Warning
: Use of undefined constant file - assumed 'file' (this will throw an Error in a future version of PHP) in
/home/mwacek/public_html/resources/articles/list.php
on line
124
Warning
: Use of undefined constant title - assumed 'title' (this will throw an Error in a future version of PHP) in
/home/mwacek/public_html/resources/articles/list.php
on line
127
Warning
: Use of undefined constant graphic - assumed 'graphic' (this will throw an Error in a future version of PHP) in
/home/mwacek/public_html/resources/articles/list.php
on line
128
Warning
: Use of undefined constant file - assumed 'file' (this will throw an Error in a future version of PHP) in
/home/mwacek/public_html/resources/articles/list.php
on line
129
Warning
: Use of undefined constant title - assumed 'title' (this will throw an Error in a future version of PHP) in
/home/mwacek/public_html/resources/articles/list.php
on line
132
Warning
: Use of undefined constant file - assumed 'file' (this will throw an Error in a future version of PHP) in
/home/mwacek/public_html/resources/articles/list.php
on line
133
Warning
: Use of undefined constant title - assumed 'title' (this will throw an Error in a future version of PHP) in
/home/mwacek/public_html/resources/articles/list.php
on line
136
Warning
: Use of undefined constant graphic - assumed 'graphic' (this will throw an Error in a future version of PHP) in
/home/mwacek/public_html/resources/articles/list.php
on line
137
Warning
: Use of undefined constant file - assumed 'file' (this will throw an Error in a future version of PHP) in
/home/mwacek/public_html/resources/articles/list.php
on line
138
Warning
: Use of undefined constant title - assumed 'title' (this will throw an Error in a future version of PHP) in
/home/mwacek/public_html/resources/articles/list.php
on line
141
Warning
: Use of undefined constant graphic - assumed 'graphic' (this will throw an Error in a future version of PHP) in
/home/mwacek/public_html/resources/articles/list.php
on line
142
Warning
: Use of undefined constant file - assumed 'file' (this will throw an Error in a future version of PHP) in
/home/mwacek/public_html/resources/articles/list.php
on line
143
Warning
: Use of undefined constant title - assumed 'title' (this will throw an Error in a future version of PHP) in
/home/mwacek/public_html/resources/articles/list.php
on line
146
Warning
: Use of undefined constant graphic - assumed 'graphic' (this will throw an Error in a future version of PHP) in
/home/mwacek/public_html/resources/articles/list.php
on line
147
Warning
: Use of undefined constant file - assumed 'file' (this will throw an Error in a future version of PHP) in
/home/mwacek/public_html/resources/articles/list.php
on line
148
Warning
: Use of undefined constant title - assumed 'title' (this will throw an Error in a future version of PHP) in
/home/mwacek/public_html/resources/articles/list.php
on line
151
Warning
: Use of undefined constant graphic - assumed 'graphic' (this will throw an Error in a future version of PHP) in
/home/mwacek/public_html/resources/articles/list.php
on line
152
Warning
: Use of undefined constant file - assumed 'file' (this will throw an Error in a future version of PHP) in
/home/mwacek/public_html/resources/articles/list.php
on line
153
Warning
: Use of undefined constant title - assumed 'title' (this will throw an Error in a future version of PHP) in
/home/mwacek/public_html/resources/articles/list.php
on line
156
Warning
: Use of undefined constant graphic - assumed 'graphic' (this will throw an Error in a future version of PHP) in
/home/mwacek/public_html/resources/articles/list.php
on line
157
Warning
: Use of undefined constant file - assumed 'file' (this will throw an Error in a future version of PHP) in
/home/mwacek/public_html/resources/articles/list.php
on line
158
Warning
: Use of undefined constant title - assumed 'title' (this will throw an Error in a future version of PHP) in
/home/mwacek/public_html/resources/articles/list.php
on line
161
Warning
: Use of undefined constant graphic - assumed 'graphic' (this will throw an Error in a future version of PHP) in
/home/mwacek/public_html/resources/articles/list.php
on line
162
Warning
: Use of undefined constant file - assumed 'file' (this will throw an Error in a future version of PHP) in
/home/mwacek/public_html/resources/articles/list.php
on line
163
Warning
: Use of undefined constant title - assumed 'title' (this will throw an Error in a future version of PHP) in
/home/mwacek/public_html/resources/articles/list.php
on line
166
Warning
: Use of undefined constant graphic - assumed 'graphic' (this will throw an Error in a future version of PHP) in
/home/mwacek/public_html/resources/articles/list.php
on line
167
Warning
: Use of undefined constant file - assumed 'file' (this will throw an Error in a future version of PHP) in
/home/mwacek/public_html/resources/articles/list.php
on line
168
Warning
: Use of undefined constant title - assumed 'title' (this will throw an Error in a future version of PHP) in
/home/mwacek/public_html/resources/articles/list.php
on line
171
Warning
: Use of undefined constant graphic - assumed 'graphic' (this will throw an Error in a future version of PHP) in
/home/mwacek/public_html/resources/articles/list.php
on line
172
Warning
: Use of undefined constant file - assumed 'file' (this will throw an Error in a future version of PHP) in
/home/mwacek/public_html/resources/articles/list.php
on line
173
Warning
: Use of undefined constant title - assumed 'title' (this will throw an Error in a future version of PHP) in
/home/mwacek/public_html/resources/articles/list.php
on line
176
Warning
: Use of undefined constant graphic - assumed 'graphic' (this will throw an Error in a future version of PHP) in
/home/mwacek/public_html/resources/articles/list.php
on line
177
Warning
: Use of undefined constant file - assumed 'file' (this will throw an Error in a future version of PHP) in
/home/mwacek/public_html/resources/articles/list.php
on line
178
Warning
: Use of undefined constant title - assumed 'title' (this will throw an Error in a future version of PHP) in
/home/mwacek/public_html/resources/articles/list.php
on line
181
Warning
: Use of undefined constant graphic - assumed 'graphic' (this will throw an Error in a future version of PHP) in
/home/mwacek/public_html/resources/articles/list.php
on line
182
Warning
: Use of undefined constant file - assumed 'file' (this will throw an Error in a future version of PHP) in
/home/mwacek/public_html/resources/articles/list.php
on line
183
Warning
: Use of undefined constant title - assumed 'title' (this will throw an Error in a future version of PHP) in
/home/mwacek/public_html/resources/articles/list.php
on line
186
Warning
: Use of undefined constant graphic - assumed 'graphic' (this will throw an Error in a future version of PHP) in
/home/mwacek/public_html/resources/articles/list.php
on line
187
Warning
: Use of undefined constant file - assumed 'file' (this will throw an Error in a future version of PHP) in
/home/mwacek/public_html/resources/articles/list.php
on line
188
Warning
: Use of undefined constant title - assumed 'title' (this will throw an Error in a future version of PHP) in
/home/mwacek/public_html/resources/articles/list.php
on line
191
Warning
: Use of undefined constant graphic - assumed 'graphic' (this will throw an Error in a future version of PHP) in
/home/mwacek/public_html/resources/articles/list.php
on line
192
Warning
: Use of undefined constant file - assumed 'file' (this will throw an Error in a future version of PHP) in
/home/mwacek/public_html/resources/articles/list.php
on line
193
Warning
: Use of undefined constant title - assumed 'title' (this will throw an Error in a future version of PHP) in
/home/mwacek/public_html/resources/articles/list.php
on line
196
Warning
: Use of undefined constant graphic - assumed 'graphic' (this will throw an Error in a future version of PHP) in
/home/mwacek/public_html/resources/articles/list.php
on line
197
Warning
: Use of undefined constant file - assumed 'file' (this will throw an Error in a future version of PHP) in
/home/mwacek/public_html/resources/articles/list.php
on line
198
Warning
: Use of undefined constant title - assumed 'title' (this will throw an Error in a future version of PHP) in
/home/mwacek/public_html/resources/articles/list.php
on line
201
Warning
: Use of undefined constant graphic - assumed 'graphic' (this will throw an Error in a future version of PHP) in
/home/mwacek/public_html/resources/articles/list.php
on line
202
Warning
: Use of undefined constant file - assumed 'file' (this will throw an Error in a future version of PHP) in
/home/mwacek/public_html/resources/articles/list.php
on line
203
Warning
: Use of undefined constant title - assumed 'title' (this will throw an Error in a future version of PHP) in
/home/mwacek/public_html/resources/articles/list.php
on line
206
Warning
: Use of undefined constant graphic - assumed 'graphic' (this will throw an Error in a future version of PHP) in
/home/mwacek/public_html/resources/articles/list.php
on line
207
Warning
: Use of undefined constant file - assumed 'file' (this will throw an Error in a future version of PHP) in
/home/mwacek/public_html/resources/articles/list.php
on line
208
Warning
: Use of undefined constant title - assumed 'title' (this will throw an Error in a future version of PHP) in
/home/mwacek/public_html/resources/articles/list.php
on line
211
Warning
: Use of undefined constant graphic - assumed 'graphic' (this will throw an Error in a future version of PHP) in
/home/mwacek/public_html/resources/articles/list.php
on line
212
Warning
: Use of undefined constant file - assumed 'file' (this will throw an Error in a future version of PHP) in
/home/mwacek/public_html/resources/articles/list.php
on line
213
Warning
: Use of undefined constant title - assumed 'title' (this will throw an Error in a future version of PHP) in
/home/mwacek/public_html/resources/articles/list.php
on line
216
Warning
: Use of undefined constant graphic - assumed 'graphic' (this will throw an Error in a future version of PHP) in
/home/mwacek/public_html/resources/articles/list.php
on line
217
Warning
: Use of undefined constant file - assumed 'file' (this will throw an Error in a future version of PHP) in
/home/mwacek/public_html/resources/articles/list.php
on line
218
Warning
: Use of undefined constant title - assumed 'title' (this will throw an Error in a future version of PHP) in
/home/mwacek/public_html/resources/articles/list.php
on line
221
Warning
: Use of undefined constant graphic - assumed 'graphic' (this will throw an Error in a future version of PHP) in
/home/mwacek/public_html/resources/articles/list.php
on line
222
Warning
: Use of undefined constant file - assumed 'file' (this will throw an Error in a future version of PHP) in
/home/mwacek/public_html/resources/articles/list.php
on line
223
Warning
: Use of undefined constant title - assumed 'title' (this will throw an Error in a future version of PHP) in
/home/mwacek/public_html/resources/articles/list.php
on line
226
Warning
: Use of undefined constant graphic - assumed 'graphic' (this will throw an Error in a future version of PHP) in
/home/mwacek/public_html/resources/articles/list.php
on line
227
Warning
: Use of undefined constant file - assumed 'file' (this will throw an Error in a future version of PHP) in
/home/mwacek/public_html/resources/articles/list.php
on line
228
Warning
: Use of undefined constant title - assumed 'title' (this will throw an Error in a future version of PHP) in
/home/mwacek/public_html/resources/articles/list.php
on line
231
Warning
: Use of undefined constant graphic - assumed 'graphic' (this will throw an Error in a future version of PHP) in
/home/mwacek/public_html/resources/articles/list.php
on line
232
Warning
: Use of undefined constant file - assumed 'file' (this will throw an Error in a future version of PHP) in
/home/mwacek/public_html/resources/articles/list.php
on line
233
Warning
: Use of undefined constant title - assumed 'title' (this will throw an Error in a future version of PHP) in
/home/mwacek/public_html/resources/articles/list.php
on line
236
Warning
: Use of undefined constant graphic - assumed 'graphic' (this will throw an Error in a future version of PHP) in
/home/mwacek/public_html/resources/articles/list.php
on line
237
Warning
: Use of undefined constant file - assumed 'file' (this will throw an Error in a future version of PHP) in
/home/mwacek/public_html/resources/articles/list.php
on line
238
Warning
: Use of undefined constant title - assumed 'title' (this will throw an Error in a future version of PHP) in
/home/mwacek/public_html/resources/articles/list.php
on line
241
Warning
: Use of undefined constant graphic - assumed 'graphic' (this will throw an Error in a future version of PHP) in
/home/mwacek/public_html/resources/articles/list.php
on line
242
Warning
: Use of undefined constant file - assumed 'file' (this will throw an Error in a future version of PHP) in
/home/mwacek/public_html/resources/articles/list.php
on line
243
Warning
: Use of undefined constant title - assumed 'title' (this will throw an Error in a future version of PHP) in
/home/mwacek/public_html/resources/articles/list.php
on line
246
Warning
: Use of undefined constant graphic - assumed 'graphic' (this will throw an Error in a future version of PHP) in
/home/mwacek/public_html/resources/articles/list.php
on line
247
Warning
: Use of undefined constant file - assumed 'file' (this will throw an Error in a future version of PHP) in
/home/mwacek/public_html/resources/articles/list.php
on line
248
Warning
: Use of undefined constant title - assumed 'title' (this will throw an Error in a future version of PHP) in
/home/mwacek/public_html/resources/articles/list.php
on line
251
Warning
: Use of undefined constant graphic - assumed 'graphic' (this will throw an Error in a future version of PHP) in
/home/mwacek/public_html/resources/articles/list.php
on line
252
Warning
: Use of undefined constant file - assumed 'file' (this will throw an Error in a future version of PHP) in
/home/mwacek/public_html/resources/articles/list.php
on line
253
Warning
: Use of undefined constant title - assumed 'title' (this will throw an Error in a future version of PHP) in
/home/mwacek/public_html/resources/articles/list.php
on line
256
Warning
: Use of undefined constant graphic - assumed 'graphic' (this will throw an Error in a future version of PHP) in
/home/mwacek/public_html/resources/articles/list.php
on line
257
Warning
: Use of undefined constant file - assumed 'file' (this will throw an Error in a future version of PHP) in
/home/mwacek/public_html/resources/articles/list.php
on line
258
Warning
: Use of undefined constant title - assumed 'title' (this will throw an Error in a future version of PHP) in
/home/mwacek/public_html/resources/articles/list.php
on line
261
Warning
: Use of undefined constant graphic - assumed 'graphic' (this will throw an Error in a future version of PHP) in
/home/mwacek/public_html/resources/articles/list.php
on line
262
Warning
: Use of undefined constant file - assumed 'file' (this will throw an Error in a future version of PHP) in
/home/mwacek/public_html/resources/articles/list.php
on line
263
Warning
: Use of undefined constant title - assumed 'title' (this will throw an Error in a future version of PHP) in
/home/mwacek/public_html/resources/articles/list.php
on line
266
Warning
: Use of undefined constant graphic - assumed 'graphic' (this will throw an Error in a future version of PHP) in
/home/mwacek/public_html/resources/articles/list.php
on line
267
Warning
: Use of undefined constant file - assumed 'file' (this will throw an Error in a future version of PHP) in
/home/mwacek/public_html/resources/articles/list.php
on line
268
Warning
: Use of undefined constant title - assumed 'title' (this will throw an Error in a future version of PHP) in
/home/mwacek/public_html/resources/articles/list.php
on line
271
Warning
: Use of undefined constant graphic - assumed 'graphic' (this will throw an Error in a future version of PHP) in
/home/mwacek/public_html/resources/articles/list.php
on line
272
Warning
: Use of undefined constant file - assumed 'file' (this will throw an Error in a future version of PHP) in
/home/mwacek/public_html/resources/articles/list.php
on line
273
Warning
: Use of undefined constant title - assumed 'title' (this will throw an Error in a future version of PHP) in
/home/mwacek/public_html/resources/articles/list.php
on line
276
Warning
: Use of undefined constant graphic - assumed 'graphic' (this will throw an Error in a future version of PHP) in
/home/mwacek/public_html/resources/articles/list.php
on line
277
Warning
: Use of undefined constant file - assumed 'file' (this will throw an Error in a future version of PHP) in
/home/mwacek/public_html/resources/articles/list.php
on line
278
Warning
: Use of undefined constant title - assumed 'title' (this will throw an Error in a future version of PHP) in
/home/mwacek/public_html/resources/articles/list.php
on line
281
Warning
: Use of undefined constant graphic - assumed 'graphic' (this will throw an Error in a future version of PHP) in
/home/mwacek/public_html/resources/articles/list.php
on line
282
Warning
: Use of undefined constant file - assumed 'file' (this will throw an Error in a future version of PHP) in
/home/mwacek/public_html/resources/articles/list.php
on line
283
Warning
: Use of undefined constant title - assumed 'title' (this will throw an Error in a future version of PHP) in
/home/mwacek/public_html/resources/articles/list.php
on line
286
Warning
: Use of undefined constant graphic - assumed 'graphic' (this will throw an Error in a future version of PHP) in
/home/mwacek/public_html/resources/articles/list.php
on line
287
Warning
: Use of undefined constant file - assumed 'file' (this will throw an Error in a future version of PHP) in
/home/mwacek/public_html/resources/articles/list.php
on line
288
Warning
: Use of undefined constant title - assumed 'title' (this will throw an Error in a future version of PHP) in
/home/mwacek/public_html/resources/articles/list.php
on line
291
Warning
: Use of undefined constant graphic - assumed 'graphic' (this will throw an Error in a future version of PHP) in
/home/mwacek/public_html/resources/articles/list.php
on line
292
Warning
: Use of undefined constant file - assumed 'file' (this will throw an Error in a future version of PHP) in
/home/mwacek/public_html/resources/articles/list.php
on line
293
Warning
: Use of undefined constant title - assumed 'title' (this will throw an Error in a future version of PHP) in
/home/mwacek/public_html/resources/articles/list.php
on line
296
Warning
: Use of undefined constant graphic - assumed 'graphic' (this will throw an Error in a future version of PHP) in
/home/mwacek/public_html/resources/articles/list.php
on line
297
Warning
: Use of undefined constant file - assumed 'file' (this will throw an Error in a future version of PHP) in
/home/mwacek/public_html/resources/articles/list.php
on line
298
Warning
: Use of undefined constant title - assumed 'title' (this will throw an Error in a future version of PHP) in
/home/mwacek/public_html/resources/articles/list.php
on line
301
Warning
: Use of undefined constant graphic - assumed 'graphic' (this will throw an Error in a future version of PHP) in
/home/mwacek/public_html/resources/articles/list.php
on line
302
Warning
: Use of undefined constant file - assumed 'file' (this will throw an Error in a future version of PHP) in
/home/mwacek/public_html/resources/articles/list.php
on line
303
Warning
: Use of undefined constant title - assumed 'title' (this will throw an Error in a future version of PHP) in
/home/mwacek/public_html/resources/articles/list.php
on line
306
Warning
: Use of undefined constant graphic - assumed 'graphic' (this will throw an Error in a future version of PHP) in
/home/mwacek/public_html/resources/articles/list.php
on line
307
Warning
: Use of undefined constant file - assumed 'file' (this will throw an Error in a future version of PHP) in
/home/mwacek/public_html/resources/articles/list.php
on line
308
Warning
: Use of undefined constant title - assumed 'title' (this will throw an Error in a future version of PHP) in
/home/mwacek/public_html/resources/articles/list.php
on line
311
Warning
: Use of undefined constant graphic - assumed 'graphic' (this will throw an Error in a future version of PHP) in
/home/mwacek/public_html/resources/articles/list.php
on line
312
Warning
: Use of undefined constant file - assumed 'file' (this will throw an Error in a future version of PHP) in
/home/mwacek/public_html/resources/articles/list.php
on line
313
5 Mistakes I made in 2005
Even though I'm pretty happy with how 2005 turned out, there are still some things I wish I had done differently. Here are 5 things I aim to change for 2006
1. Didn't take time out for me. I admit it, I have the typical entrepreneur bug. I spent way too much time working on my business and not nearly enough time on me. In 2006, I plan to take more breaks and schedule in some "me-time."
2.  Wasn't as consistent with my own marketing. Much like not taking time out for me, I also struggled with not taking as much time as I should have for marketing my own business. (Remember the old adage of the shoemaker's children running around barefoot? Marketing my clients' businesses always came before my own.) Now, my business has grown rapidly, so although I'm not exactly complaining, I do wonder where I'd be if I had been more consistent about my own marketing.
3.  Got distracted. One of my biggest problems is what my coach, Melanie Benson Strick, Success Connections, calls "bright shiny object syndrome." That's where you find yourself chasing all sorts of bright shiny objects (also known as "new" opportunities or "new" ideas) rather than focusing on your core business systems. What happens is you end up with a lot of half-finished or barely-started ideas and very few actually completed.
I unfortunately have this syndrome bad. Although I'm much better than I used to be, I still allowed myself to get distracted by a few half-baked plans in 2005.
Which leads me to #4…
4. Didn't attain a couple of my business goals. Because I allowed myself to get distracted, I didn't meet a couple of business goals in 2005. Needless to say, this mistake is at the top of my list of issues to address in 2006. Now that I know how to eliminate the vast majority of distractions, I'm looking forward to getting even more tasks accomplished in 2006.
5. Waited too long to do the things I did right. Okay, I know this is the wrong thing to focus on, but I just have to say it and then I can move on. 2005 was such a banner year for me and a large reason for that was because of the 5 Things I Did Right (you can read that article on my blog, http://www.writingusa.com/blog). But unfortunately, I also can't help wondering where I would be if I hadn't waited so long to start doing those things.
Okay, I said it, and now I can move on. But please, if nothing else, don't make THIS same mistake – read my article on the 5 Things I Did Right and see if there are a few things you can implement in your business. That may be the ticket to turning 2006 into your best year ever.
Michele PW (Michele Pariza Wacek) is your Ka-Ching! Marketing strategist and owns Creative Concepts and Copywriting LLC, a copywriting and marketing agency. She helps entrepreneurs become more successful at attracting more clients, selling more products and services and boosting their business. To find out how she can help you take your business to the next level, visit her site at www.MichelePW.com. Copyright © 2019 MichelePW all rights reserved.
About Michele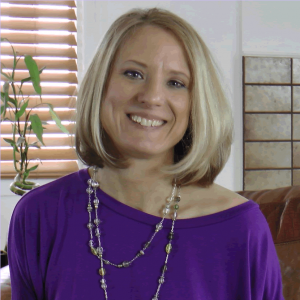 When Michele was 3 years old, she taught herself to read because she wanted to write stories so badly.
As you can imagine, writing has been a driving passion throughout her life. She became a professional copywriter (which is writing promotional materials for businesses), which led to her founding a copywriting and marketing company that has sold nearly $50M worth of products and services over the past 8 years.
She's the author of the bestselling "Love-Based Business" series of books, which includes "Love-Based Copy," "Love-Based Online Marketing," "Love-Based Money and Mindset" and "Love-Based Goals." These books share how you can sell more with love and build a solid, profitable business on a foundation of love versus a foundation of fear.
In addition, she's also a bestselling fiction writer (she's published 2 psychological thrillers/suspense/mystery novels and has a new 3–book series due out summer of 2018) and holds a double major in English and Communications from the University of Wisconsin–Madison. Currently she lives in the mountains of Prescott, Arizona with her husband Paul and southern squirrel hunter Cassie.