Warning
: Use of undefined constant title - assumed 'title' (this will throw an Error in a future version of PHP) in
/home/mwacek/public_html/resources/articles/list.php
on line
7
Warning
: Use of undefined constant graphic - assumed 'graphic' (this will throw an Error in a future version of PHP) in
/home/mwacek/public_html/resources/articles/list.php
on line
8
Warning
: Use of undefined constant file - assumed 'file' (this will throw an Error in a future version of PHP) in
/home/mwacek/public_html/resources/articles/list.php
on line
9
Warning
: Use of undefined constant title - assumed 'title' (this will throw an Error in a future version of PHP) in
/home/mwacek/public_html/resources/articles/list.php
on line
12
Warning
: Use of undefined constant graphic - assumed 'graphic' (this will throw an Error in a future version of PHP) in
/home/mwacek/public_html/resources/articles/list.php
on line
13
Warning
: Use of undefined constant file - assumed 'file' (this will throw an Error in a future version of PHP) in
/home/mwacek/public_html/resources/articles/list.php
on line
14
Warning
: Use of undefined constant title - assumed 'title' (this will throw an Error in a future version of PHP) in
/home/mwacek/public_html/resources/articles/list.php
on line
17
Warning
: Use of undefined constant graphic - assumed 'graphic' (this will throw an Error in a future version of PHP) in
/home/mwacek/public_html/resources/articles/list.php
on line
18
Warning
: Use of undefined constant file - assumed 'file' (this will throw an Error in a future version of PHP) in
/home/mwacek/public_html/resources/articles/list.php
on line
19
Warning
: Use of undefined constant title - assumed 'title' (this will throw an Error in a future version of PHP) in
/home/mwacek/public_html/resources/articles/list.php
on line
22
Warning
: Use of undefined constant graphic - assumed 'graphic' (this will throw an Error in a future version of PHP) in
/home/mwacek/public_html/resources/articles/list.php
on line
23
Warning
: Use of undefined constant file - assumed 'file' (this will throw an Error in a future version of PHP) in
/home/mwacek/public_html/resources/articles/list.php
on line
24
Warning
: Use of undefined constant title - assumed 'title' (this will throw an Error in a future version of PHP) in
/home/mwacek/public_html/resources/articles/list.php
on line
27
Warning
: Use of undefined constant graphic - assumed 'graphic' (this will throw an Error in a future version of PHP) in
/home/mwacek/public_html/resources/articles/list.php
on line
28
Warning
: Use of undefined constant file - assumed 'file' (this will throw an Error in a future version of PHP) in
/home/mwacek/public_html/resources/articles/list.php
on line
29
Warning
: Use of undefined constant title - assumed 'title' (this will throw an Error in a future version of PHP) in
/home/mwacek/public_html/resources/articles/list.php
on line
32
Warning
: Use of undefined constant graphic - assumed 'graphic' (this will throw an Error in a future version of PHP) in
/home/mwacek/public_html/resources/articles/list.php
on line
33
Warning
: Use of undefined constant file - assumed 'file' (this will throw an Error in a future version of PHP) in
/home/mwacek/public_html/resources/articles/list.php
on line
34
Warning
: Use of undefined constant title - assumed 'title' (this will throw an Error in a future version of PHP) in
/home/mwacek/public_html/resources/articles/list.php
on line
37
Warning
: Use of undefined constant graphic - assumed 'graphic' (this will throw an Error in a future version of PHP) in
/home/mwacek/public_html/resources/articles/list.php
on line
38
Warning
: Use of undefined constant file - assumed 'file' (this will throw an Error in a future version of PHP) in
/home/mwacek/public_html/resources/articles/list.php
on line
39
Warning
: Use of undefined constant title - assumed 'title' (this will throw an Error in a future version of PHP) in
/home/mwacek/public_html/resources/articles/list.php
on line
42
Warning
: Use of undefined constant graphic - assumed 'graphic' (this will throw an Error in a future version of PHP) in
/home/mwacek/public_html/resources/articles/list.php
on line
43
Warning
: Use of undefined constant file - assumed 'file' (this will throw an Error in a future version of PHP) in
/home/mwacek/public_html/resources/articles/list.php
on line
44
Warning
: Use of undefined constant title - assumed 'title' (this will throw an Error in a future version of PHP) in
/home/mwacek/public_html/resources/articles/list.php
on line
47
Warning
: Use of undefined constant graphic - assumed 'graphic' (this will throw an Error in a future version of PHP) in
/home/mwacek/public_html/resources/articles/list.php
on line
48
Warning
: Use of undefined constant file - assumed 'file' (this will throw an Error in a future version of PHP) in
/home/mwacek/public_html/resources/articles/list.php
on line
49
Warning
: Use of undefined constant title - assumed 'title' (this will throw an Error in a future version of PHP) in
/home/mwacek/public_html/resources/articles/list.php
on line
52
Warning
: Use of undefined constant graphic - assumed 'graphic' (this will throw an Error in a future version of PHP) in
/home/mwacek/public_html/resources/articles/list.php
on line
53
Warning
: Use of undefined constant file - assumed 'file' (this will throw an Error in a future version of PHP) in
/home/mwacek/public_html/resources/articles/list.php
on line
54
Warning
: Use of undefined constant title - assumed 'title' (this will throw an Error in a future version of PHP) in
/home/mwacek/public_html/resources/articles/list.php
on line
57
Warning
: Use of undefined constant graphic - assumed 'graphic' (this will throw an Error in a future version of PHP) in
/home/mwacek/public_html/resources/articles/list.php
on line
58
Warning
: Use of undefined constant file - assumed 'file' (this will throw an Error in a future version of PHP) in
/home/mwacek/public_html/resources/articles/list.php
on line
59
Warning
: Use of undefined constant title - assumed 'title' (this will throw an Error in a future version of PHP) in
/home/mwacek/public_html/resources/articles/list.php
on line
62
Warning
: Use of undefined constant graphic - assumed 'graphic' (this will throw an Error in a future version of PHP) in
/home/mwacek/public_html/resources/articles/list.php
on line
63
Warning
: Use of undefined constant file - assumed 'file' (this will throw an Error in a future version of PHP) in
/home/mwacek/public_html/resources/articles/list.php
on line
64
Warning
: Use of undefined constant title - assumed 'title' (this will throw an Error in a future version of PHP) in
/home/mwacek/public_html/resources/articles/list.php
on line
67
Warning
: Use of undefined constant graphic - assumed 'graphic' (this will throw an Error in a future version of PHP) in
/home/mwacek/public_html/resources/articles/list.php
on line
68
Warning
: Use of undefined constant file - assumed 'file' (this will throw an Error in a future version of PHP) in
/home/mwacek/public_html/resources/articles/list.php
on line
69
Warning
: Use of undefined constant title - assumed 'title' (this will throw an Error in a future version of PHP) in
/home/mwacek/public_html/resources/articles/list.php
on line
72
Warning
: Use of undefined constant graphic - assumed 'graphic' (this will throw an Error in a future version of PHP) in
/home/mwacek/public_html/resources/articles/list.php
on line
73
Warning
: Use of undefined constant file - assumed 'file' (this will throw an Error in a future version of PHP) in
/home/mwacek/public_html/resources/articles/list.php
on line
74
Warning
: Use of undefined constant title - assumed 'title' (this will throw an Error in a future version of PHP) in
/home/mwacek/public_html/resources/articles/list.php
on line
77
Warning
: Use of undefined constant graphic - assumed 'graphic' (this will throw an Error in a future version of PHP) in
/home/mwacek/public_html/resources/articles/list.php
on line
78
Warning
: Use of undefined constant file - assumed 'file' (this will throw an Error in a future version of PHP) in
/home/mwacek/public_html/resources/articles/list.php
on line
79
Warning
: Use of undefined constant title - assumed 'title' (this will throw an Error in a future version of PHP) in
/home/mwacek/public_html/resources/articles/list.php
on line
82
Warning
: Use of undefined constant graphic - assumed 'graphic' (this will throw an Error in a future version of PHP) in
/home/mwacek/public_html/resources/articles/list.php
on line
83
Warning
: Use of undefined constant file - assumed 'file' (this will throw an Error in a future version of PHP) in
/home/mwacek/public_html/resources/articles/list.php
on line
84
Warning
: Use of undefined constant title - assumed 'title' (this will throw an Error in a future version of PHP) in
/home/mwacek/public_html/resources/articles/list.php
on line
87
Warning
: Use of undefined constant graphic - assumed 'graphic' (this will throw an Error in a future version of PHP) in
/home/mwacek/public_html/resources/articles/list.php
on line
88
Warning
: Use of undefined constant file - assumed 'file' (this will throw an Error in a future version of PHP) in
/home/mwacek/public_html/resources/articles/list.php
on line
89
Warning
: Use of undefined constant title - assumed 'title' (this will throw an Error in a future version of PHP) in
/home/mwacek/public_html/resources/articles/list.php
on line
92
Warning
: Use of undefined constant graphic - assumed 'graphic' (this will throw an Error in a future version of PHP) in
/home/mwacek/public_html/resources/articles/list.php
on line
93
Warning
: Use of undefined constant file - assumed 'file' (this will throw an Error in a future version of PHP) in
/home/mwacek/public_html/resources/articles/list.php
on line
94
Warning
: Use of undefined constant title - assumed 'title' (this will throw an Error in a future version of PHP) in
/home/mwacek/public_html/resources/articles/list.php
on line
97
Warning
: Use of undefined constant graphic - assumed 'graphic' (this will throw an Error in a future version of PHP) in
/home/mwacek/public_html/resources/articles/list.php
on line
98
Warning
: Use of undefined constant file - assumed 'file' (this will throw an Error in a future version of PHP) in
/home/mwacek/public_html/resources/articles/list.php
on line
99
Warning
: Use of undefined constant title - assumed 'title' (this will throw an Error in a future version of PHP) in
/home/mwacek/public_html/resources/articles/list.php
on line
102
Warning
: Use of undefined constant graphic - assumed 'graphic' (this will throw an Error in a future version of PHP) in
/home/mwacek/public_html/resources/articles/list.php
on line
103
Warning
: Use of undefined constant file - assumed 'file' (this will throw an Error in a future version of PHP) in
/home/mwacek/public_html/resources/articles/list.php
on line
104
Warning
: Use of undefined constant title - assumed 'title' (this will throw an Error in a future version of PHP) in
/home/mwacek/public_html/resources/articles/list.php
on line
107
Warning
: Use of undefined constant graphic - assumed 'graphic' (this will throw an Error in a future version of PHP) in
/home/mwacek/public_html/resources/articles/list.php
on line
108
Warning
: Use of undefined constant file - assumed 'file' (this will throw an Error in a future version of PHP) in
/home/mwacek/public_html/resources/articles/list.php
on line
109
Warning
: Use of undefined constant title - assumed 'title' (this will throw an Error in a future version of PHP) in
/home/mwacek/public_html/resources/articles/list.php
on line
112
Warning
: Use of undefined constant graphic - assumed 'graphic' (this will throw an Error in a future version of PHP) in
/home/mwacek/public_html/resources/articles/list.php
on line
113
Warning
: Use of undefined constant file - assumed 'file' (this will throw an Error in a future version of PHP) in
/home/mwacek/public_html/resources/articles/list.php
on line
114
Warning
: Use of undefined constant title - assumed 'title' (this will throw an Error in a future version of PHP) in
/home/mwacek/public_html/resources/articles/list.php
on line
117
Warning
: Use of undefined constant graphic - assumed 'graphic' (this will throw an Error in a future version of PHP) in
/home/mwacek/public_html/resources/articles/list.php
on line
118
Warning
: Use of undefined constant file - assumed 'file' (this will throw an Error in a future version of PHP) in
/home/mwacek/public_html/resources/articles/list.php
on line
119
Warning
: Use of undefined constant title - assumed 'title' (this will throw an Error in a future version of PHP) in
/home/mwacek/public_html/resources/articles/list.php
on line
122
Warning
: Use of undefined constant graphic - assumed 'graphic' (this will throw an Error in a future version of PHP) in
/home/mwacek/public_html/resources/articles/list.php
on line
123
Warning
: Use of undefined constant file - assumed 'file' (this will throw an Error in a future version of PHP) in
/home/mwacek/public_html/resources/articles/list.php
on line
124
Warning
: Use of undefined constant title - assumed 'title' (this will throw an Error in a future version of PHP) in
/home/mwacek/public_html/resources/articles/list.php
on line
127
Warning
: Use of undefined constant graphic - assumed 'graphic' (this will throw an Error in a future version of PHP) in
/home/mwacek/public_html/resources/articles/list.php
on line
128
Warning
: Use of undefined constant file - assumed 'file' (this will throw an Error in a future version of PHP) in
/home/mwacek/public_html/resources/articles/list.php
on line
129
Warning
: Use of undefined constant title - assumed 'title' (this will throw an Error in a future version of PHP) in
/home/mwacek/public_html/resources/articles/list.php
on line
132
Warning
: Use of undefined constant file - assumed 'file' (this will throw an Error in a future version of PHP) in
/home/mwacek/public_html/resources/articles/list.php
on line
133
Warning
: Use of undefined constant title - assumed 'title' (this will throw an Error in a future version of PHP) in
/home/mwacek/public_html/resources/articles/list.php
on line
136
Warning
: Use of undefined constant graphic - assumed 'graphic' (this will throw an Error in a future version of PHP) in
/home/mwacek/public_html/resources/articles/list.php
on line
137
Warning
: Use of undefined constant file - assumed 'file' (this will throw an Error in a future version of PHP) in
/home/mwacek/public_html/resources/articles/list.php
on line
138
Warning
: Use of undefined constant title - assumed 'title' (this will throw an Error in a future version of PHP) in
/home/mwacek/public_html/resources/articles/list.php
on line
141
Warning
: Use of undefined constant graphic - assumed 'graphic' (this will throw an Error in a future version of PHP) in
/home/mwacek/public_html/resources/articles/list.php
on line
142
Warning
: Use of undefined constant file - assumed 'file' (this will throw an Error in a future version of PHP) in
/home/mwacek/public_html/resources/articles/list.php
on line
143
Warning
: Use of undefined constant title - assumed 'title' (this will throw an Error in a future version of PHP) in
/home/mwacek/public_html/resources/articles/list.php
on line
146
Warning
: Use of undefined constant graphic - assumed 'graphic' (this will throw an Error in a future version of PHP) in
/home/mwacek/public_html/resources/articles/list.php
on line
147
Warning
: Use of undefined constant file - assumed 'file' (this will throw an Error in a future version of PHP) in
/home/mwacek/public_html/resources/articles/list.php
on line
148
Warning
: Use of undefined constant title - assumed 'title' (this will throw an Error in a future version of PHP) in
/home/mwacek/public_html/resources/articles/list.php
on line
151
Warning
: Use of undefined constant graphic - assumed 'graphic' (this will throw an Error in a future version of PHP) in
/home/mwacek/public_html/resources/articles/list.php
on line
152
Warning
: Use of undefined constant file - assumed 'file' (this will throw an Error in a future version of PHP) in
/home/mwacek/public_html/resources/articles/list.php
on line
153
Warning
: Use of undefined constant title - assumed 'title' (this will throw an Error in a future version of PHP) in
/home/mwacek/public_html/resources/articles/list.php
on line
156
Warning
: Use of undefined constant graphic - assumed 'graphic' (this will throw an Error in a future version of PHP) in
/home/mwacek/public_html/resources/articles/list.php
on line
157
Warning
: Use of undefined constant file - assumed 'file' (this will throw an Error in a future version of PHP) in
/home/mwacek/public_html/resources/articles/list.php
on line
158
Warning
: Use of undefined constant title - assumed 'title' (this will throw an Error in a future version of PHP) in
/home/mwacek/public_html/resources/articles/list.php
on line
161
Warning
: Use of undefined constant graphic - assumed 'graphic' (this will throw an Error in a future version of PHP) in
/home/mwacek/public_html/resources/articles/list.php
on line
162
Warning
: Use of undefined constant file - assumed 'file' (this will throw an Error in a future version of PHP) in
/home/mwacek/public_html/resources/articles/list.php
on line
163
Warning
: Use of undefined constant title - assumed 'title' (this will throw an Error in a future version of PHP) in
/home/mwacek/public_html/resources/articles/list.php
on line
166
Warning
: Use of undefined constant graphic - assumed 'graphic' (this will throw an Error in a future version of PHP) in
/home/mwacek/public_html/resources/articles/list.php
on line
167
Warning
: Use of undefined constant file - assumed 'file' (this will throw an Error in a future version of PHP) in
/home/mwacek/public_html/resources/articles/list.php
on line
168
Warning
: Use of undefined constant title - assumed 'title' (this will throw an Error in a future version of PHP) in
/home/mwacek/public_html/resources/articles/list.php
on line
171
Warning
: Use of undefined constant graphic - assumed 'graphic' (this will throw an Error in a future version of PHP) in
/home/mwacek/public_html/resources/articles/list.php
on line
172
Warning
: Use of undefined constant file - assumed 'file' (this will throw an Error in a future version of PHP) in
/home/mwacek/public_html/resources/articles/list.php
on line
173
Warning
: Use of undefined constant title - assumed 'title' (this will throw an Error in a future version of PHP) in
/home/mwacek/public_html/resources/articles/list.php
on line
176
Warning
: Use of undefined constant graphic - assumed 'graphic' (this will throw an Error in a future version of PHP) in
/home/mwacek/public_html/resources/articles/list.php
on line
177
Warning
: Use of undefined constant file - assumed 'file' (this will throw an Error in a future version of PHP) in
/home/mwacek/public_html/resources/articles/list.php
on line
178
Warning
: Use of undefined constant title - assumed 'title' (this will throw an Error in a future version of PHP) in
/home/mwacek/public_html/resources/articles/list.php
on line
181
Warning
: Use of undefined constant graphic - assumed 'graphic' (this will throw an Error in a future version of PHP) in
/home/mwacek/public_html/resources/articles/list.php
on line
182
Warning
: Use of undefined constant file - assumed 'file' (this will throw an Error in a future version of PHP) in
/home/mwacek/public_html/resources/articles/list.php
on line
183
Warning
: Use of undefined constant title - assumed 'title' (this will throw an Error in a future version of PHP) in
/home/mwacek/public_html/resources/articles/list.php
on line
186
Warning
: Use of undefined constant graphic - assumed 'graphic' (this will throw an Error in a future version of PHP) in
/home/mwacek/public_html/resources/articles/list.php
on line
187
Warning
: Use of undefined constant file - assumed 'file' (this will throw an Error in a future version of PHP) in
/home/mwacek/public_html/resources/articles/list.php
on line
188
Warning
: Use of undefined constant title - assumed 'title' (this will throw an Error in a future version of PHP) in
/home/mwacek/public_html/resources/articles/list.php
on line
191
Warning
: Use of undefined constant graphic - assumed 'graphic' (this will throw an Error in a future version of PHP) in
/home/mwacek/public_html/resources/articles/list.php
on line
192
Warning
: Use of undefined constant file - assumed 'file' (this will throw an Error in a future version of PHP) in
/home/mwacek/public_html/resources/articles/list.php
on line
193
Warning
: Use of undefined constant title - assumed 'title' (this will throw an Error in a future version of PHP) in
/home/mwacek/public_html/resources/articles/list.php
on line
196
Warning
: Use of undefined constant graphic - assumed 'graphic' (this will throw an Error in a future version of PHP) in
/home/mwacek/public_html/resources/articles/list.php
on line
197
Warning
: Use of undefined constant file - assumed 'file' (this will throw an Error in a future version of PHP) in
/home/mwacek/public_html/resources/articles/list.php
on line
198
Warning
: Use of undefined constant title - assumed 'title' (this will throw an Error in a future version of PHP) in
/home/mwacek/public_html/resources/articles/list.php
on line
201
Warning
: Use of undefined constant graphic - assumed 'graphic' (this will throw an Error in a future version of PHP) in
/home/mwacek/public_html/resources/articles/list.php
on line
202
Warning
: Use of undefined constant file - assumed 'file' (this will throw an Error in a future version of PHP) in
/home/mwacek/public_html/resources/articles/list.php
on line
203
Warning
: Use of undefined constant title - assumed 'title' (this will throw an Error in a future version of PHP) in
/home/mwacek/public_html/resources/articles/list.php
on line
206
Warning
: Use of undefined constant graphic - assumed 'graphic' (this will throw an Error in a future version of PHP) in
/home/mwacek/public_html/resources/articles/list.php
on line
207
Warning
: Use of undefined constant file - assumed 'file' (this will throw an Error in a future version of PHP) in
/home/mwacek/public_html/resources/articles/list.php
on line
208
Warning
: Use of undefined constant title - assumed 'title' (this will throw an Error in a future version of PHP) in
/home/mwacek/public_html/resources/articles/list.php
on line
211
Warning
: Use of undefined constant graphic - assumed 'graphic' (this will throw an Error in a future version of PHP) in
/home/mwacek/public_html/resources/articles/list.php
on line
212
Warning
: Use of undefined constant file - assumed 'file' (this will throw an Error in a future version of PHP) in
/home/mwacek/public_html/resources/articles/list.php
on line
213
Warning
: Use of undefined constant title - assumed 'title' (this will throw an Error in a future version of PHP) in
/home/mwacek/public_html/resources/articles/list.php
on line
216
Warning
: Use of undefined constant graphic - assumed 'graphic' (this will throw an Error in a future version of PHP) in
/home/mwacek/public_html/resources/articles/list.php
on line
217
Warning
: Use of undefined constant file - assumed 'file' (this will throw an Error in a future version of PHP) in
/home/mwacek/public_html/resources/articles/list.php
on line
218
Warning
: Use of undefined constant title - assumed 'title' (this will throw an Error in a future version of PHP) in
/home/mwacek/public_html/resources/articles/list.php
on line
221
Warning
: Use of undefined constant graphic - assumed 'graphic' (this will throw an Error in a future version of PHP) in
/home/mwacek/public_html/resources/articles/list.php
on line
222
Warning
: Use of undefined constant file - assumed 'file' (this will throw an Error in a future version of PHP) in
/home/mwacek/public_html/resources/articles/list.php
on line
223
Warning
: Use of undefined constant title - assumed 'title' (this will throw an Error in a future version of PHP) in
/home/mwacek/public_html/resources/articles/list.php
on line
226
Warning
: Use of undefined constant graphic - assumed 'graphic' (this will throw an Error in a future version of PHP) in
/home/mwacek/public_html/resources/articles/list.php
on line
227
Warning
: Use of undefined constant file - assumed 'file' (this will throw an Error in a future version of PHP) in
/home/mwacek/public_html/resources/articles/list.php
on line
228
Warning
: Use of undefined constant title - assumed 'title' (this will throw an Error in a future version of PHP) in
/home/mwacek/public_html/resources/articles/list.php
on line
231
Warning
: Use of undefined constant graphic - assumed 'graphic' (this will throw an Error in a future version of PHP) in
/home/mwacek/public_html/resources/articles/list.php
on line
232
Warning
: Use of undefined constant file - assumed 'file' (this will throw an Error in a future version of PHP) in
/home/mwacek/public_html/resources/articles/list.php
on line
233
Warning
: Use of undefined constant title - assumed 'title' (this will throw an Error in a future version of PHP) in
/home/mwacek/public_html/resources/articles/list.php
on line
236
Warning
: Use of undefined constant graphic - assumed 'graphic' (this will throw an Error in a future version of PHP) in
/home/mwacek/public_html/resources/articles/list.php
on line
237
Warning
: Use of undefined constant file - assumed 'file' (this will throw an Error in a future version of PHP) in
/home/mwacek/public_html/resources/articles/list.php
on line
238
Warning
: Use of undefined constant title - assumed 'title' (this will throw an Error in a future version of PHP) in
/home/mwacek/public_html/resources/articles/list.php
on line
241
Warning
: Use of undefined constant graphic - assumed 'graphic' (this will throw an Error in a future version of PHP) in
/home/mwacek/public_html/resources/articles/list.php
on line
242
Warning
: Use of undefined constant file - assumed 'file' (this will throw an Error in a future version of PHP) in
/home/mwacek/public_html/resources/articles/list.php
on line
243
Warning
: Use of undefined constant title - assumed 'title' (this will throw an Error in a future version of PHP) in
/home/mwacek/public_html/resources/articles/list.php
on line
246
Warning
: Use of undefined constant graphic - assumed 'graphic' (this will throw an Error in a future version of PHP) in
/home/mwacek/public_html/resources/articles/list.php
on line
247
Warning
: Use of undefined constant file - assumed 'file' (this will throw an Error in a future version of PHP) in
/home/mwacek/public_html/resources/articles/list.php
on line
248
Warning
: Use of undefined constant title - assumed 'title' (this will throw an Error in a future version of PHP) in
/home/mwacek/public_html/resources/articles/list.php
on line
251
Warning
: Use of undefined constant graphic - assumed 'graphic' (this will throw an Error in a future version of PHP) in
/home/mwacek/public_html/resources/articles/list.php
on line
252
Warning
: Use of undefined constant file - assumed 'file' (this will throw an Error in a future version of PHP) in
/home/mwacek/public_html/resources/articles/list.php
on line
253
Warning
: Use of undefined constant title - assumed 'title' (this will throw an Error in a future version of PHP) in
/home/mwacek/public_html/resources/articles/list.php
on line
256
Warning
: Use of undefined constant graphic - assumed 'graphic' (this will throw an Error in a future version of PHP) in
/home/mwacek/public_html/resources/articles/list.php
on line
257
Warning
: Use of undefined constant file - assumed 'file' (this will throw an Error in a future version of PHP) in
/home/mwacek/public_html/resources/articles/list.php
on line
258
Warning
: Use of undefined constant title - assumed 'title' (this will throw an Error in a future version of PHP) in
/home/mwacek/public_html/resources/articles/list.php
on line
261
Warning
: Use of undefined constant graphic - assumed 'graphic' (this will throw an Error in a future version of PHP) in
/home/mwacek/public_html/resources/articles/list.php
on line
262
Warning
: Use of undefined constant file - assumed 'file' (this will throw an Error in a future version of PHP) in
/home/mwacek/public_html/resources/articles/list.php
on line
263
Warning
: Use of undefined constant title - assumed 'title' (this will throw an Error in a future version of PHP) in
/home/mwacek/public_html/resources/articles/list.php
on line
266
Warning
: Use of undefined constant graphic - assumed 'graphic' (this will throw an Error in a future version of PHP) in
/home/mwacek/public_html/resources/articles/list.php
on line
267
Warning
: Use of undefined constant file - assumed 'file' (this will throw an Error in a future version of PHP) in
/home/mwacek/public_html/resources/articles/list.php
on line
268
Warning
: Use of undefined constant title - assumed 'title' (this will throw an Error in a future version of PHP) in
/home/mwacek/public_html/resources/articles/list.php
on line
271
Warning
: Use of undefined constant graphic - assumed 'graphic' (this will throw an Error in a future version of PHP) in
/home/mwacek/public_html/resources/articles/list.php
on line
272
Warning
: Use of undefined constant file - assumed 'file' (this will throw an Error in a future version of PHP) in
/home/mwacek/public_html/resources/articles/list.php
on line
273
Warning
: Use of undefined constant title - assumed 'title' (this will throw an Error in a future version of PHP) in
/home/mwacek/public_html/resources/articles/list.php
on line
276
Warning
: Use of undefined constant graphic - assumed 'graphic' (this will throw an Error in a future version of PHP) in
/home/mwacek/public_html/resources/articles/list.php
on line
277
Warning
: Use of undefined constant file - assumed 'file' (this will throw an Error in a future version of PHP) in
/home/mwacek/public_html/resources/articles/list.php
on line
278
Warning
: Use of undefined constant title - assumed 'title' (this will throw an Error in a future version of PHP) in
/home/mwacek/public_html/resources/articles/list.php
on line
281
Warning
: Use of undefined constant graphic - assumed 'graphic' (this will throw an Error in a future version of PHP) in
/home/mwacek/public_html/resources/articles/list.php
on line
282
Warning
: Use of undefined constant file - assumed 'file' (this will throw an Error in a future version of PHP) in
/home/mwacek/public_html/resources/articles/list.php
on line
283
Warning
: Use of undefined constant title - assumed 'title' (this will throw an Error in a future version of PHP) in
/home/mwacek/public_html/resources/articles/list.php
on line
286
Warning
: Use of undefined constant graphic - assumed 'graphic' (this will throw an Error in a future version of PHP) in
/home/mwacek/public_html/resources/articles/list.php
on line
287
Warning
: Use of undefined constant file - assumed 'file' (this will throw an Error in a future version of PHP) in
/home/mwacek/public_html/resources/articles/list.php
on line
288
Warning
: Use of undefined constant title - assumed 'title' (this will throw an Error in a future version of PHP) in
/home/mwacek/public_html/resources/articles/list.php
on line
291
Warning
: Use of undefined constant graphic - assumed 'graphic' (this will throw an Error in a future version of PHP) in
/home/mwacek/public_html/resources/articles/list.php
on line
292
Warning
: Use of undefined constant file - assumed 'file' (this will throw an Error in a future version of PHP) in
/home/mwacek/public_html/resources/articles/list.php
on line
293
Warning
: Use of undefined constant title - assumed 'title' (this will throw an Error in a future version of PHP) in
/home/mwacek/public_html/resources/articles/list.php
on line
296
Warning
: Use of undefined constant graphic - assumed 'graphic' (this will throw an Error in a future version of PHP) in
/home/mwacek/public_html/resources/articles/list.php
on line
297
Warning
: Use of undefined constant file - assumed 'file' (this will throw an Error in a future version of PHP) in
/home/mwacek/public_html/resources/articles/list.php
on line
298
Warning
: Use of undefined constant title - assumed 'title' (this will throw an Error in a future version of PHP) in
/home/mwacek/public_html/resources/articles/list.php
on line
301
Warning
: Use of undefined constant graphic - assumed 'graphic' (this will throw an Error in a future version of PHP) in
/home/mwacek/public_html/resources/articles/list.php
on line
302
Warning
: Use of undefined constant file - assumed 'file' (this will throw an Error in a future version of PHP) in
/home/mwacek/public_html/resources/articles/list.php
on line
303
Warning
: Use of undefined constant title - assumed 'title' (this will throw an Error in a future version of PHP) in
/home/mwacek/public_html/resources/articles/list.php
on line
306
Warning
: Use of undefined constant graphic - assumed 'graphic' (this will throw an Error in a future version of PHP) in
/home/mwacek/public_html/resources/articles/list.php
on line
307
Warning
: Use of undefined constant file - assumed 'file' (this will throw an Error in a future version of PHP) in
/home/mwacek/public_html/resources/articles/list.php
on line
308
Warning
: Use of undefined constant title - assumed 'title' (this will throw an Error in a future version of PHP) in
/home/mwacek/public_html/resources/articles/list.php
on line
311
Warning
: Use of undefined constant graphic - assumed 'graphic' (this will throw an Error in a future version of PHP) in
/home/mwacek/public_html/resources/articles/list.php
on line
312
Warning
: Use of undefined constant file - assumed 'file' (this will throw an Error in a future version of PHP) in
/home/mwacek/public_html/resources/articles/list.php
on line
313
Fifteen Tips That Will Help You Become a Networking Success
Whatever kind of writing you do, knowing how to successfully network and meet people is critical to your success. You can leverage networking opportunities to increase readership of your books (people love to know authors and to tell people they personally know the author of the book they're reading) get clients for a coaching or copywriting business, or line up speaking opportunities.
As writers, though, it's sometimes difficult to drag ourselves out from behind the computer and actually interact with the human race. Here are fifteen tips to get you started.
1. Always have your business cards available for exchanging.
2. Hone your 30-second commercial.
Basically, when you first meet someone, you have 30 seconds to explain concisely and persuasively what you do for a living. Make it both clear and compelling. Plus you should explain how your products and services can benefit customers — don't just rattle off a list of features. (Features sound more like descriptions of products and services, whereas benefits talk about what problems the product or service will solve for the customer.)
The point of your 30-second commercial is to intrigue your "audience" enough to ask a few more questions and hopefully hire you for a project. Practice it, but try not to let it sound too rehearsed as well. It should roll smoothly and conversationally off your tongue.
Before you try it in for real, give it a whirl in front of a few friends or family members and see how they respond to it.
3. Be an active listener when talking with people.
4. Don't eat or drink until you are finished networking, so you can keep your hands free to shake hands and to exchange cards.
5. Always follow up a meeting with a thank you note.
6. Write down new contacts in your address book immediately after receiving them.
7. Make a brief list of potential new contacts and don't forget to get in touch with them.
8. After you meet someone, jot down a few words on his or her business card that reminds you of that person.
9. Talk about YOU, not just your company.
10. Dress for the event.
11. Wear your nametag on your right lapel.
12. Plan your exit line in advance. Your goal at these events is to meet as many people as possible. You don't want to get stuck in a long conversation with someone. So make sure you know how to gracefully exit the conversation.
13. Read body language. Look at how people are interacting. Are they completely involved with their conversations or do are they look open to meeting someone new? The better you become at reading people, the easier it will get approaching them.
14. Set a goal of how many new people you want to meet at the event. If you're shy, aim for one person. As this gets easier, set higher goals.
15. If you do meet someone who could be a potential client, ask them what challenges them the most about their business or personal life. For instance, if you're a copywriter, ask them what copywriting or marketing problem would they most like solved. If you write books on organizing time, then ask what organizational problem they would most like solved. This can even work with fiction — ask them what they feel is most lacking in films or books nowadays.
Listen to the answer. Then respond by explaining what you do could help make their problem go away.
A special thank you to Katie Baird, Loose Ends, for allowing me to use these tips. She collected them from a number of sources.
Michele PW (Michele Pariza Wacek) is your Ka-Ching! Marketing strategist and owns Creative Concepts and Copywriting LLC, a copywriting and marketing agency. She helps entrepreneurs become more successful at attracting more clients, selling more products and services and boosting their business. To find out how she can help you take your business to the next level, visit her site at www.MichelePW.com. Copyright © 2019 MichelePW all rights reserved.
About Michele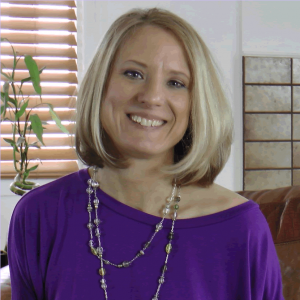 When Michele was 3 years old, she taught herself to read because she wanted to write stories so badly.
As you can imagine, writing has been a driving passion throughout her life. She became a professional copywriter (which is writing promotional materials for businesses), which led to her founding a copywriting and marketing company that has sold nearly $50M worth of products and services over the past 8 years.
She's the author of the bestselling "Love-Based Business" series of books, which includes "Love-Based Copy," "Love-Based Online Marketing," "Love-Based Money and Mindset" and "Love-Based Goals." These books share how you can sell more with love and build a solid, profitable business on a foundation of love versus a foundation of fear.
In addition, she's also a bestselling fiction writer (she's published 2 psychological thrillers/suspense/mystery novels and has a new 3–book series due out summer of 2018) and holds a double major in English and Communications from the University of Wisconsin–Madison. Currently she lives in the mountains of Prescott, Arizona with her husband Paul and southern squirrel hunter Cassie.