Attention entrepreneurs who are looking for strategies to grow their list, fill their programs and events and sell FAR more of their products.
How Would You Like To Know the "Secret" Formula To Crafting Opt-In Pages That Routinely Get 50%-80% Conversion? (In other words, 50%-80% of your visitors will take action and give you their contact information)
Opt-in pages are THE key to a successful online business. But not all opt-in pages are created equal. Read on to learn more about how you can make sure YOUR opt-in pages turn visitors into followers (which is the first step to turning visitors into customers and clients).
From the desk of Michele PW
Thursday morning
Dear fellow entrepreneur,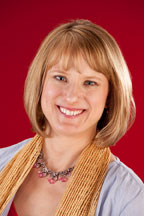 If you're here, you're probably looking for strategies to make more money with your online business. So let me start by sharing the 3 keys to online business success:
1. First, you need a way to get visitors to actually visit your website. Examples of this include SEO and online traffic strategies.
2. Then you need a way to encourage those visitors to give you their contact information so you can build a relationship with them (in other words, you turn visitors into followers). An example of this is having an opt-in page set up on your website.
3. Lastly you need a system to turn followers into customers and clients. An example of this is the product launch.
As you can see you need all 3 of these to be successful. And as you may have noticed there are lots and lots of products and programs out there that cover #1 and #3, but very few that actually cover #2.
(Until now that is.)
Introducing my "Write Your Opt-In Page Copywriting Half Day Workshop"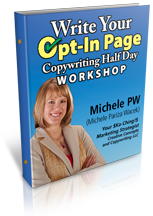 Before we get into what my program covers, let me first give you a bit more background so you understand how truly powerful AND essential the opt-in page is to your business success.
First, what IS an opt-in page? Also known as landing pages and squeeze pages, opt-in pages are pages where you collect contact information (mostly name and email addresses but sometimes more like phone numbers and mailing addresses) in exchange for a freebie, gift, webinar, preview call or something else of value.
Opt-in pages can be used in all sorts of situations including:
Your product launch -- you offer a free call or webinar or video to sell your product or program, and you set up an opt-in page to collect the contact information from everyone who is interested in that topic. (You want to do this because the people who sign up are far more likely to actually purchase your product or program.)
A way to build your list when you speak or are being interviewed -- offer a free gift to the listeners and send them to your opt-in page so they can get your gift.
A way not to lose visitors on your site. If someone is visiting your site, they're probably interested in what you're offering, and you don't want to lose the opportunity to follow up with them and build a relationship. (You build the relationship so when they're ready to buy, they'll be more likely to buy from you.)
Whew! Kind of amazing on how versatile opt-in pages can be.
As you can see, opt-in pages are truly the backbone of every successful online business. And the more successful your opt-in page is (in other words, the more visitors you have giving you their name and email address) the more successful YOU'LL be.
The problem is, for most people you have no idea what constitutes a successful opt-in page. I mean, you see them everywhere, right? So why not just duplicate what you see?
Well, there are a couple of problems with that. First, do you actually KNOW which opt-in page is actually successful? (And no, just because someone who you think is successful has this opt-in page up doesn't necessarily mean it's actually working all that well for them.)
And even if you did happen, by sheer luck, to find an opt-in page that is working, that doesn't necessarily mean you have enough info to know how to tweak it to work for your unique business. (Yes, unfortunately it's true -- what is successful for one entrepreneur is often times NOT successful for a different entrepreneur if you just blindly do what they're doing without understanding the deeper issues.)
However, that's all about to change with my "Write Your Opt-In Page Copywriting Half Day Workshop"
As someone who has created hundreds and hundreds opt-in pages for myself and my clients, not only do I know what works and what doesn't, I also know how to make the necessary tweaks to make your opt-in page work for YOU.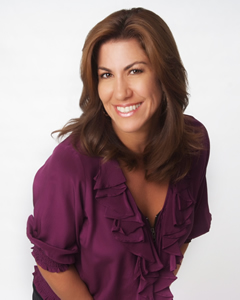 "I just wanna give a huge shout–out, and a huge thank you, to Michele PW and her amazing team for the difference that they´ve made in our marketing over the last two years. Michele and her team have done an amazing job at pulling together the copy, really helping us as a team member, with formulating our offers and our marketing plan, and I´ll tell ya, I wouldn´t wanna do it without her. I hope I never have to. I really want to recommend that you contact Michele and have her pair you up with the perfect team member who can take all that copy that bogs you down — you know it´s a labor of love — and provide you exactly what you need and help you maximize both on and offline sales."

Lisa Sasevich
The Queen of Sales Conversion
www.LisaSasevich.com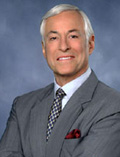 "Michele PW and her team have been a part of my marketing team for several months now, bringing her strategies and copywriting skills with her, and in doing so has increased our business. In fact, on one recent campaign she´s worked with us on, she helped increase our sales by 34% and increase our revenue on this promotion by 128% - wow! I highly recommend Michele PW and her team to help you with your copywriting and marketing."

Brian Tracy
Chief Executive Officer
www.BrianTracy.com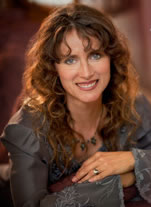 "Thanks to your eagle eye and copywriting changes to ONE simple email I increased registrations for my "Give Your Pricing a Kick-in-the-Pants" Virtual Workshop Intensive by 20%! That´s money that went straight into my bank account!"

Kendall Summerhawk
Author, "How to Charge What You´re Worth and Get It!"
www.KendallSummerHawk.com
On top of that, I actually have the inside scoop on crafting opt-in pages. Did you know that a lot of opt-in pages out there -- even ones created by big name "gurus" are excited when they get 30%-40% conversion? (Conversion is percentage of how many people actually take action -- in other words, a 30% conversion means that 30 people out of 100 have actually given their name and email address.)
In comparison the formula I use and teach regularly gets anywhere between 50% to 80% conversion!
But learning my formula is just the beginning of what you'll get when you invest in my "Write Your Opt-In Page Copywriting Half Day Workshop." Here's what else you'll learn:
We'll start with general trends of opt-in pages -- what's working, what's not and what you should run screaming from
Next I'll walk you through my opt-in page formula (plus show you examples).
Now as I walk you through my formula, I'll also leave time for YOU to roll up your sleeves and get to work. With my help, you'll actually write your opt-in page during the program!
In addition as we walk through the formula, I'll also show you how to tweak the formula for your specific business PLUS tweak it for the situation you want to use the opt-in page in (as versatile as opt-in pages are, you do need to know how to tweak it so it will work for the situation you want to use it in)
But what if your opt-in page DOESN'T convert? Well, I'll also walk you through how to test and tweak your page (including the first places you should be tweaking)
In other words, not only will you get everything you need to craft all the opt-in pages for all the various situations in your business, but you'll also be able to get it written during the program!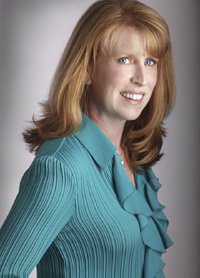 "While I enjoy writing my own copy and it converts well, I´m always looking to learn from an expert in copywriting. Michele and Andrea gave me that expertise during the 1/2 day copywriting course, with examples of high-converting templates for me to tailor to my own message and market, plus the 'why' behind each element, so that it all made sense when I went to write my own next invitation. That invitation was an opt-in page to a free preview call series and my conversion rate was 74% (about a 25% increase over previous pages). What made the course extra valuable was learning what the current trends are that are working really well right now so my pages are set up for success from the get–go. If your copywriting isn´t getting the results you want, I highly recommend taking this course!"

Alicia Forest
The Business Shifter™
www.AliciaForest.com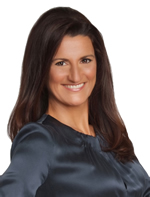 "I part–jokingly say that Michele PW has probably forgotten more about direct response marketing than most people will ever know. (Yes, she´s that good.) I´ve been working with Michele PW and her team for about 6 months now, and it´s been transforming and accelerating my business results dramatically. With Michele PW´s direct response marketing copy, the opt ins for my campaigns and launches have increased more than 50% on a regular basis. But even better than that, my clients actually like receiving my marketing now!
The marketing strategies and wisdom that she contributes to each campaign have ensured that we´re implementing the RIGHT marketing strategies, at the right time, to the right people, which are creating the right results… both short and long term.
In one recent campaign that Michele worked with us on, we nearly tripled our sales results! In short, Michele PW = Leverage!
By having Michele PW and her team support my business, I can now leverage my and my team´s time and talent even better. I´m finally freed up to focus more on my brilliance and on the revenue generating activities of my business… with better results and much more impact. At whatever level you can start working with Michele, I whole–heartedly recommend it. It´s totally worth it!"

Nikkea B. Devida
Accelerated Results Business Mentor
www.FastResultsFormula.com
So how will this all work?
After you purchase, you'll be taken to a page. The entire program is digital, so you'll get immediate access to all the information.
The bulk of the program is a 2 1/2 hour video, where you'll be able to watch me and my co-host Wealthy Thought Leader Andrea J. Lee, walk you through the formula, the samples and more. (This makes it much easier for you to follow.)
In addition, I've created a variety of worksheets and templates to help you craft your opt-in page -- all these are also available on that digital download page.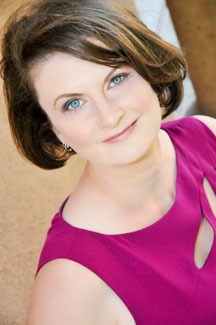 "One of my biggest business-building goals for 2012 was to double my list. I´ve been in business for 11 years, so that was a pretty lofty goal… and I didn´t really know how I´d get there. Well, I made it (with a month to spare) and Michele´s training on crafting high–converting opt in pages was a huge part of that. Her course showed me exactly how to write and lay out an opt–in page for maximum impact and helped me capture all the visitors who were coming to my page. If you want to dig in and really find out what works for these pages, Michele will show you all the steps!"

Erin Ferree
Brand Designer
www.BrandStyleDesign.com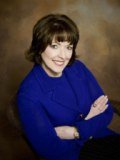 "I thought we were doing well with conversions until we hired Michele PW to be our copywriter. Our key product has typical conversion rates of about 10 - 14% of live attendees. My business partner asked Michele to review the copy (while I was in the middle of a major move), and after she tweaked it and added several emails to our sequence, our conversion on a last-minute promotion was ALMOST 35%. It made the move much less painful AND tripled our sales. I should take more days off and let Michele and Erin run the business. What an amazing gift and result! WOWWOWWOW!"

Gail Doby
Chief Vision Officer
www.DesignSuccessU.com
You get all of the above:

Immediate access to a 2 1/2 hour video
Downloadable worksheets and templates
All for only $97.
You'll easily be able to make your investment back and then some. Imagine -- one tweak on one of your current opt-in pages that increases the number of followers you get could be worth 10 times or even 100 times your investment. And if you don't have any opt-in pages up (or you've been procrastinating getting it created) getting one on your site could be what finally transforms your business.
Plus you're protected by my money-back guarantee – you have a full 90-days to go through my program and if you're not satisfied, just let me know and we'll refund your money.
Ready to get started?

Yes Michele! I can't wait to get my hands on your
"Write Your Opt-In Page Copywriting Half Day Workshop"
For my $97 investment, I'll get:

Immediate access to a 2 1/2 hour video
Downloadable worksheets and templates
Plus I'm protected by your 90-day guarantee.

Your order will be processed on secure servers.
So are you ready to get started?
Doubling and tripling your online business is just a few weeks away!
Love and success,
Michele PW
Bestselling Author of Love-Based Copywriting Books

P.S. Knowing how to craft a successful opt-in page is truly the key to building a large list, which is the key to filling your program, selling your products and services and just plain making more money. You'll be amazed at how quickly and easy it is to craft those successful opt-in pages once you have my secret formula.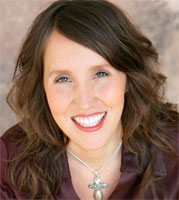 "In a world where so many people use fear and manipulation to market and enroll, Michele is a powerful breath of fresh air for those who desire to get their work into the world in ways that feel good and that work. Michele is a master at teaching the technical foundations of writing powerful communications and offerings AND helping you do it in a way that feels authentic. Writing in this manner is a skill and Michele has spent years mastering it. She's helped me become more powerful, clear and concise AND stay true to how I desire to make my offerings to the world - from love in ways that cut through the clutter."

Christine Arylo
Feminine Leadership Advisor, Founder of the Path of Self Love + Best Selling Author
www.ChristineArylo.com
Listen to Shannon Cherry of Be Heard Solutions…
About Michele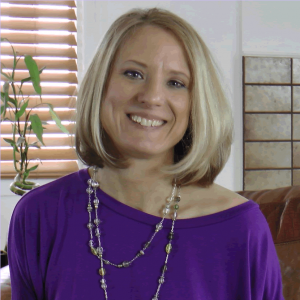 When Michele was 3 years old, she taught herself to read because she wanted to write stories so badly.
As you can imagine, writing has been a driving passion throughout her life. She became a professional copywriter (which is writing promotional materials for businesses), which led to her founding a copywriting and marketing company that has sold nearly $50M worth of products and services over the past 8 years.
She's the author of the bestselling "Love-Based Business" series of books, which includes "Love-Based Copy," "Love-Based Online Marketing," "Love-Based Money and Mindset" and "Love-Based Goals." These books share how you can sell more with love and build a solid, profitable business on a foundation of love versus a foundation of fear.
In addition, she's also a bestselling fiction writer (she's published 2 psychological thrillers/suspense/mystery novels and has a new 3–book series due out summer of 2018) and holds a double major in English and Communications from the University of Wisconsin–Madison. Currently she lives in the mountains of Prescott, Arizona with her husband Paul and southern squirrel hunter Cassie.
Creative Concepts & Copywriting LLC
Phone/Fax: 877-754-3384
Email: info@MichelePW.com
PO Box 10430 Prescott, Arizona 86304
©2008 - 2019 Creative Concepts & Copywriting LLC
MichelePW™ is a Trademark of Creative Concepts & Copywriting LLC