"As an entrepreneur who studies marketing, I know how much time and energy it takes to write copy that sells. Finding Michele PW was like finding the missing link in my bottom line. In just one 2–day campaign I made $4,567 from two emails she wrote. Michele also helped me position my live event in a way that I never could have done alone – and new people came because of what they read about. That event alone generated over $50k in revenue. Michele is an essential part of my team and I recommend her to my clients regularly. If you want to have more clients and sales, I suggest you hire a great copywriter – Michele PW!"

Melanie Benson Strick

www.SuccessConnections.com
If You Don´t Know Where You´re Going, Any Road Will Get You There…
Marketing Plan Packages To Help You Reach Your Business Goals And Get You The Results You Want
Face it, marketing is a heck of a lot easier if you actually know what you´re supposed to be doing and when you're supposed to be doing it. That's what this marketing plan package is all about -- so you'll be doing the RIGHT steps in the RIGHT order so you get MASSIVE RESULTS!
This is the perfect package for you if you're:
Just starting out in your business
Considering going in a new direction
Adding new products or services
Need to rev up your business and get more leads, customers and sales.
These are customized plans for your SPECIFIC situation to reach your specific goals. You'll get a list of to-dos and action steps to do. Plus these plans outline step-by-step WHAT needs to be done and WHEN. You'll be able to either follow it yourself or hand it off to a team member or vendor to get it implemented.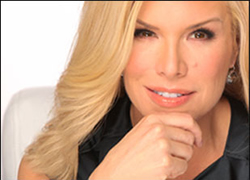 "Working with Michele PW was such a relief because she GETS direct response copywriting. She knew what I was looking for and was able to deliver. With her help, we had record-breaking numbers for one of our campaigns. I highly recommend Michele if you´re looking for copywriting that gets you results."

Ali Brown
Founder of Alexandria Brown International
www.AlexandriaBrown.com
In addition, you'll get a 2-hour consultation with Michele personally that will be recorded AND a 30-minute follow up.
Ready to get started?
Contact Info@MichelePW.com or 877-754-3384 x2 for more information or to get started.